Pyndep ka SSA ya ka prokram e sikai hei yatoh wei rukom pyndap ya ka U-DISE FORM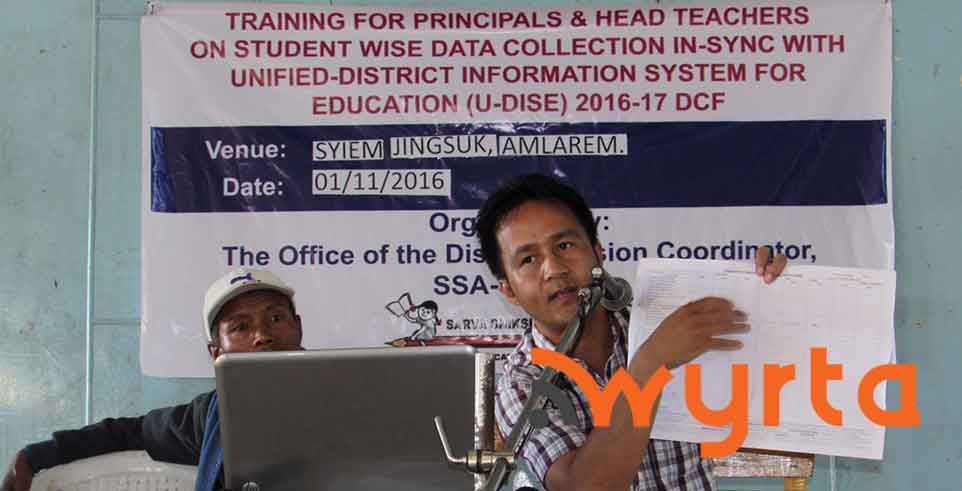 Jowai : Ha kani ka tayaw nyngkong u Khonchonglad ki bru na ka yung krehkaam yong ka District Mission Coordinator, Sarva Shiksha Abhiyan West Jaiñtia Hills District da yoohkjat ki haman ki block neibynta ka prokram e sikai watip kam ka Training for Principal & Head teacher on Students Wise Data Collection In Sync with U-DISE 2016.
Ya kani ka prokram da sdang nyngkong ha Amlarem ha ka sngi Musiang 1 tarik u Khonchonglad, ha Thadlaskeiñ Block ha ka sngi Pyngkat 3 tarik wa ha Laskeiñ Block won ha ka sngi Thymblieñ 4 tarik yong u Khonchonglad.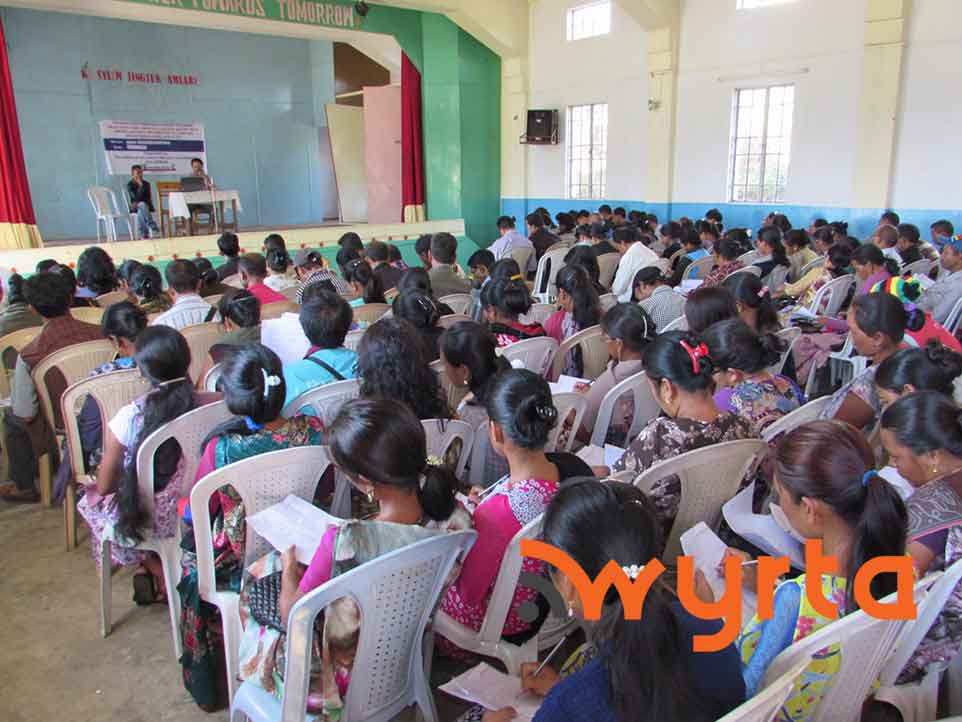 Neiliang ki Block Mission Coordinator wa toh u pait u yoo kyrpang haman ki Block yei lai bait lai ryntih i rukom pyndap ya ki U-DISE form da kyrsu kyntu joor ki ya ki Head Teacher wa ya ki Principal wow man kiwa yakrehlang wei chim u pyndap ya iwon iwon i bynta ka UDISE dei wa tikna khnang wa ha uni u snem i rukom pyndap ya ki Form u man i iwa biang.
U ma Bimmi L. Suwer, District Coordinator Programmer, SSA West Jaiñtia Hills ha waroh kini ki training daman u kam uwi na ki bru chemphang wow e i klam i batai chaphang kani ka Students Data Collection In Sync with U-DISE wei da khanna u leh ha ki snem wa dalai ka Ministry of Human Resource Development yong ka Sorkar India neibynta wow yoh sabud næ booh yei kheiñ i diah ya kiwon kiwon ki rukom chna næ pynmih laad yarap ya ki skur næ ki khynnah toh u chim bait ki lyngba ka U-DISE kamtae ha uni u snem won neibynta wow pynjanai chooh chooh ya kani ka system ka Ministry of Human Resource Development yong ka Sorkar India pachat won ko leh wow pynmih sa kawi ka bynta wa yatoh kyrpang wa ki khynnah kawa tip kam ka Enrolment Data For Students Database Management Information System.
Ini mut i kat kam kani ka rukom ka sorkar u chim ko wow booddien kyrpang yow wi pa uwi, kawi pa kawi ka khynnah kiwa em ha ki skur, dei wa leh kamni u yarap ko hei wow tip chaphang ki khynnah wei ki bor pait bor pyllai yong ki skur ym ye de ki u chna palat ya ka Enrollment lada toh wa kwah ki u leh thok.