Pynkup burom ka DC Ratacherra ya ka Silbi Pohing yei chakri ko wa la 34 snem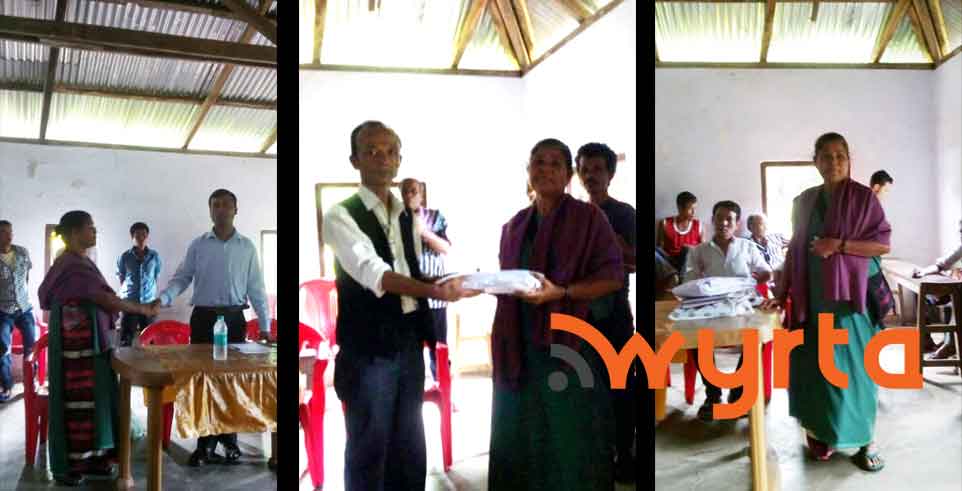 Jowai: Kam i dak wow burom ya ka Silbi Pohing kawa kreh kam kawa saam baam ya ki khynnah khian yow tei yei doh i pran ki ha Aganwadi Center wa em ha Ratacherra, East Jaiñtia Hills District, ka Dorbar Chnong Ratacherra ynne ka sngi da pynkup burom ko ya ka ha Community Hall ka chnong hei sakhi lang ki paaid wa chong chnong.
Ka Silbi Pohing toh kawa da yoh pdiang ya ka National Award na ka Ministry of Women and Child Development Walfare ha ka 24 Kmaichonglad 2016 ha New Delhi neidaw i kreh chitom yong ka iwa da kynjoh cha ka 34 snem.
Ha i pynkup burom ya ka da em u MDC ka thaiñ u Desous Pohshna uwa da yaroh ya ka Silbi Pohing kawa da kreh dohyap ha i tai i kaam hanlada i yoh ko man i iwa duna. Da pynchlur u ya kiwi leh kiwa kreh Aganwadi wow bood ya i nongmuna wow kreh chitom kam ka Silbi.
Ha kani ka sngi leh da yoh yei klam pynchlur na u Khamsngur Pohing wa na u W. Pohleng Chairman ka Chnong.
Advertisement