Pynkut u Mukul ya ka 1st Sniawbhalang Football Tournament 2016 ha Wahiajer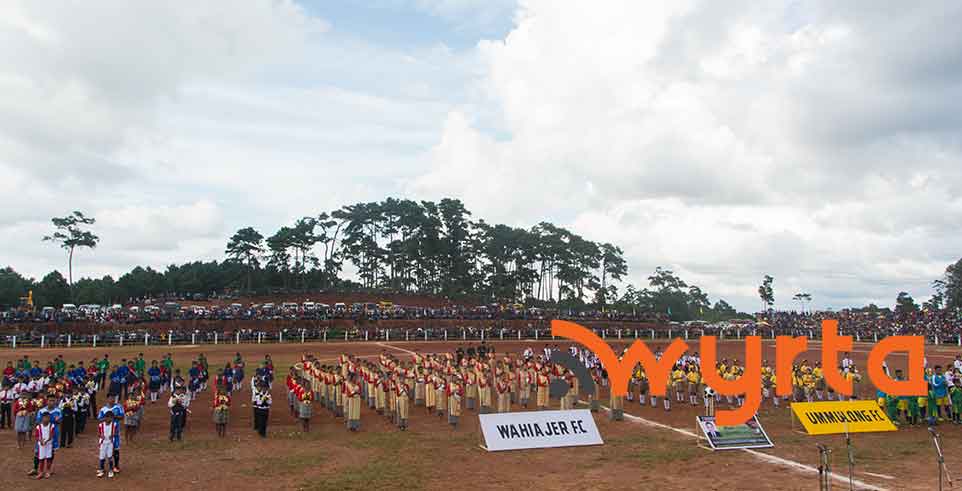 Jowai : Ka 1st Sniawbhalang Football Tournament 2016 kawa sdang nadooh ka 1 tarik uni u bnai da pynkut ya ka ynne ka 29 tarik ha Wahiajer deiwa wan sakhi u Dr. Mukul Sangma kam u kongsan.
U ma Sniawbhalang Dhar u MLA ka Nartiang Constituency hei klam yong oo da ong wa ya kani ka lympung u pynman ya ka chisien 4 snem wei du ki bru ka Constituency yong oo don hi wa ye u chimbynta ha ka wei ha uni u snem da wan 46 tylli ki dhab wa wan chimbynta.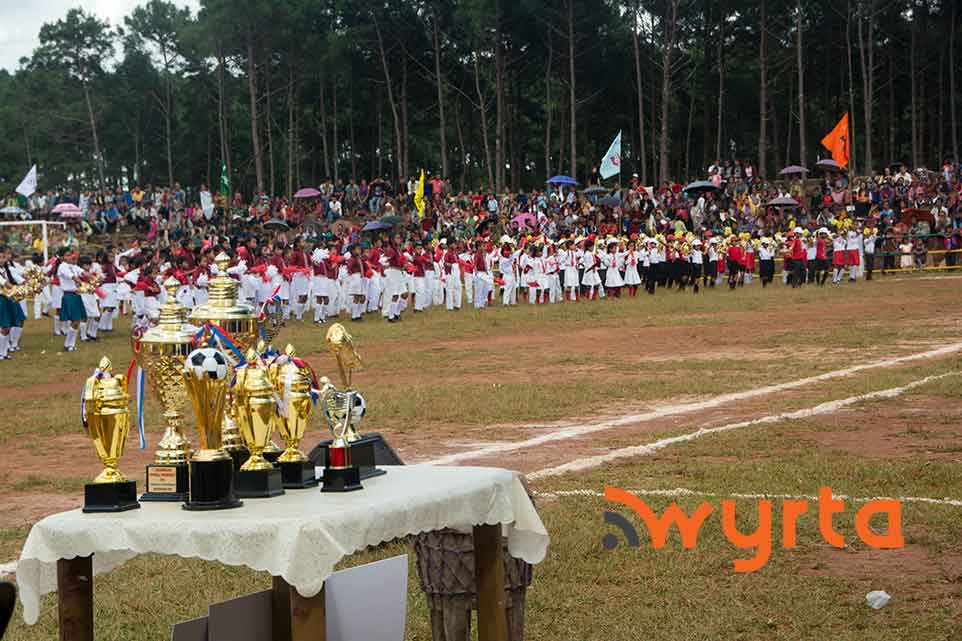 U kongsan u Dr. Mukul Sangma heiklam yong oo da ong wa ka jylla Meghalaya toh kawa maya Football bha wei du ka Football wa ye u wanrah yei ya tylli, kamjooh da sakhi ha kiwa boon ki yalehbol nadooh ki tymmen wa lai da u dieñchdooh hadooh ki khynnah da wan ha iwi i thaw.
Kamtæ neiliang ka sorkar ong u wa da pynkhreh ko ya kawi ka skhim wa tip kam ka 'Mission Football' ka wow pynbna paidbah won u hadien, tangwa i thong yong ka toh wow pynku ya ka Football hapoh ka jylla wei da pynchlur u leh ya ki paidbah wow yachem ki wa ki jar jiar ki DC heiwa da dep chna ya ka District Sports Promotion Society kawa ye u yarap poisa ha i kaam sport.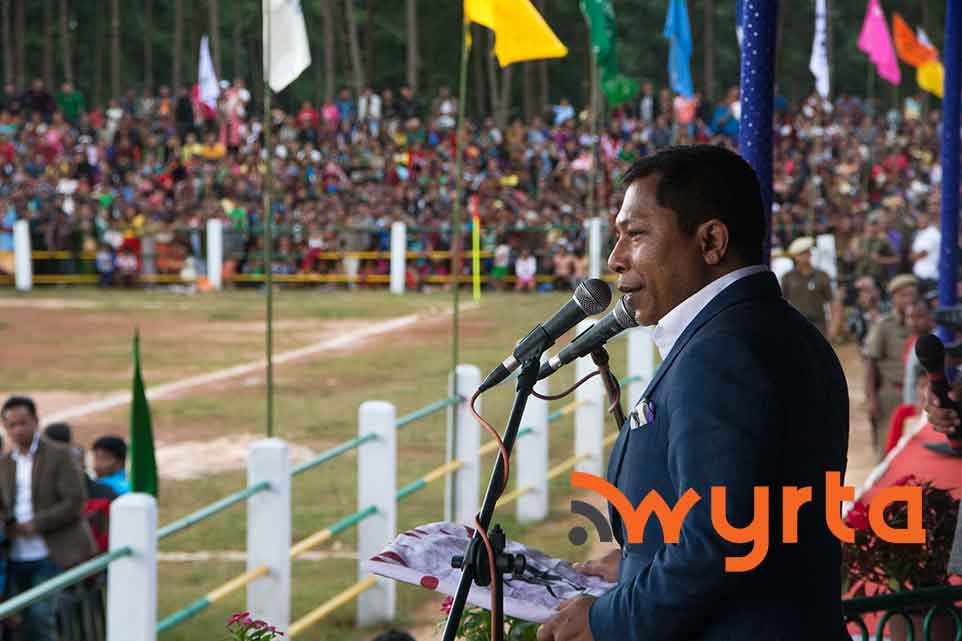 Da kular u leh wa lada ka chnong ye ko u e ya ka thaw wa heh 500×400 meter daw yarap ya ka wow pynyoh ya ka stadium wa paka.
Ha chwa u sdang ya ka yalehke final ha pyrdi ka Wahiajier wa ka Ummulong da em i chaad wa i rwai na ki khynroo khyllood kamjooh wa ki khynnah skur ka thaiñ wei da antad wa da em kamwa 8,000 ngut ki paidbah wa wan paitke.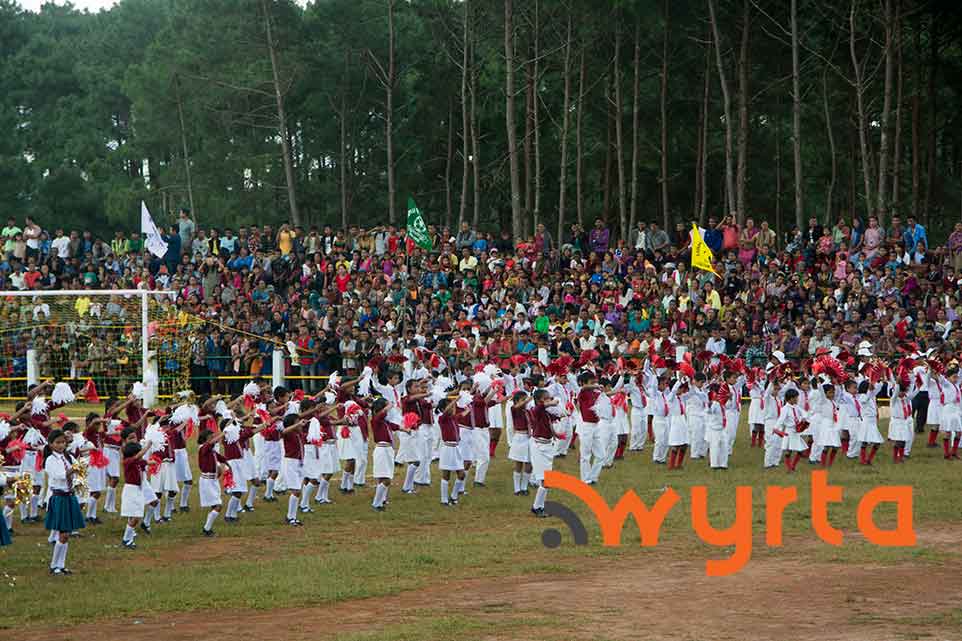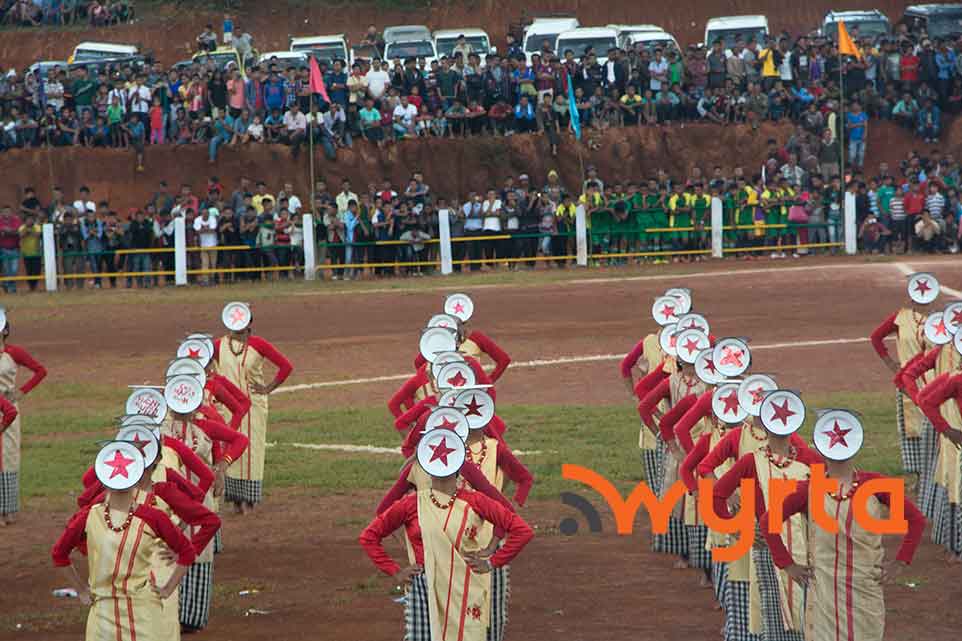 Ya ka yaleh ke da rai ya kiwa jop da ka yachut tie-breaker hadien wa kut ka yalehke mar chi kool.
Ha ka yachut tie-breaker ka Ummulong da jop ko da 6-5.
Ka Ummulong da yoh ko leh u rah ya ka song poisa wa T. 3,00,000 katwa ka Wahiajier won da yoh ko T. 1,00,000. Da saam leh ya ka khusnaam cha u Summer Born Talang kam u Top Scorer, u Heimonmi Dkhar kam u Best Player wa ya u Balapynshai Kharshohnoh kam u Best Goalkeeper.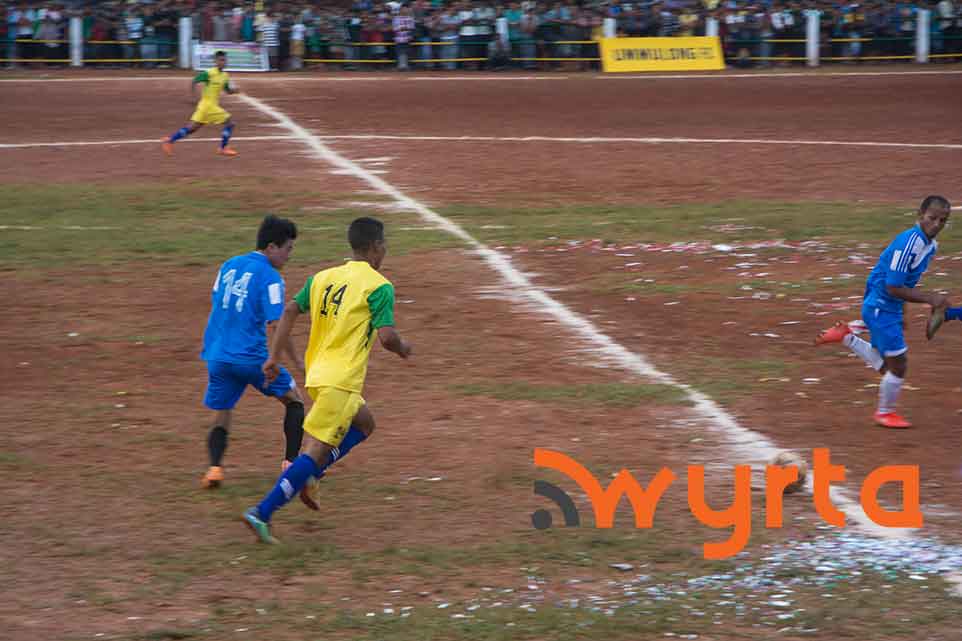 Da wan synran ya u Chief Minister da ka Ampareen Lyngdoh, PWD (Building), Martin M Danggo, Minster of  PWD (Roads), R.V Ronnie, Minster of Soil & Water Conservation  wa ki MLA u Comingone Ymbon, Robinus Syngkon, Stephanson Mukhim, Justin Dkhar, Celestine Lyngdoh, u CEM JHADC T. Shiwat wa ki MDCka JHADC.
Advertisement