Pynlait ka UDP ya ka thong krehkaam neibynta ka MDC Election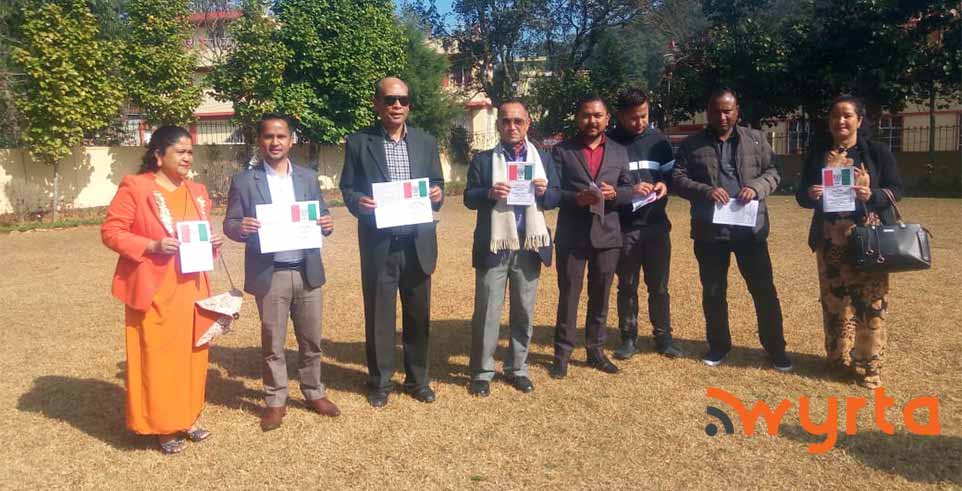 Advertisement
---
Shillong: Ka United Democratic Party (UDP) da pynlait paidbah ko ya ka thong krehkaam neibynta kani ka election MDC ka wow man ha uni u snem, wei kini ki thong toh ki wow kreh ka party hadien ka election.
Hawa yaklam wa kiwa pathai khubor, u Working President ka UDP, u Bindo M Lanong da ong u wa ki paidbah toh u bichaar ki ya ki thong krehkaam yong waroh ki party wei wow kylli iyi u leh ka party hajrong kini ki thong krehkaam wa da kular chwa election.
Da ong u wa lada ka party yoh namo ym yoh ko wow yahkhnmat ya ka Executive Committee ha JHADC wa KHADC tangwa daw rah ko ya kini ki phang ha District Council, hanlada chong ko ha ka liang pyrchah.
U Bindo da ong u wa ki phang wa ka party u rah ko ha kani ka kynti kynthup ki ya i thung ya ki khlieh wa synchaar wa pura khlem pynyakhleh wa ka saiñ pyrthai, kini ki khlieh u kynthup ki nadooh ki Syiem, Sirdar, Dolloi wa kiwi kiwi.
Wow pynneh ya ka khloo ka kjam ka UK&J Hills, Management and Control of Forest Act, 1958 ya ki khloo wa ym haap hapoh i pait i yong ka sorkar u haap noh ki hapoh kani ka aiñ khloo yong ka District Council.
U Bindo da ong u wa hapoh ka KHADC wa JHADC em 12 tylli ki khloo, wei ka party sñiaw ko wa emkaam wow pynneh ya ki khloo yong ki District Council.
Da booh thong leh wow pynkylla ya ki aiñ khyndaw yong ka UK&J Hills (Land Revenue) Regulations 1953, khamtam wa ki aiñ khyndaw ka sorkar jylla da kynthup lang ya kiwa boon bynta yong ka aiñ khyndaw ka jylla.
Chooh chooh da ong u wa ka party da booh thong ko wow pait bniah ya ka Khasi Social Custom of Lineage Act 1997 yong ka District Council, katkam i ong u Bindo, ka aiñ kheiñ wa chim jait wa kiwi kiwi ki riti ki dustur toh wow yasyllok bniah bha neibhah ym em u eh wow pynbait ya ki aiñ khlem pynjngut ya ki riti dustur tynre ka jaitbru.
Ha kani ka thong krehkaam ka UDP da booh leh ya ka phang wow pait ya ki yaaw ki haat ka District Council khamtam wow e yarap ya ki tre ri, wow pait bniah ya i khayi kiwi ki jaitbru wa da man 70% da ki baar jylla.
Chooh chooh da booh thong leh wow pynkhlan ya ki Kasari wow chnong wow bichaar ya ki kaam wa khian khnang wow pynsuk ya ki paidbah wei kamjooh leh wow thap ya ka Tenth Scheduled ha District Council khang wow khang yei yut seiñ ki MDC.
Advertisement