Pynlait u Conrad ya ka kot "Women and Development"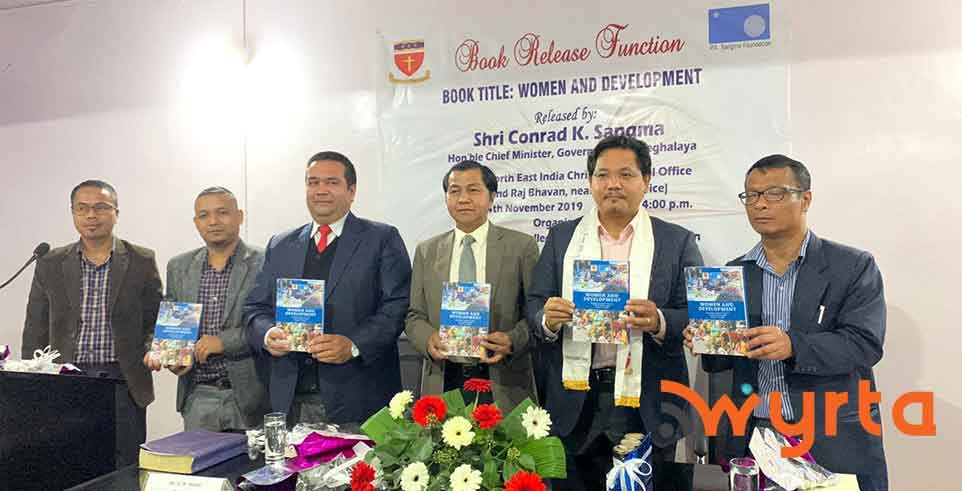 Advertisement
---
Shillong: U montri rangbah ka jylla, u Conrad K Sangma ynne da pynlait u ya ka kot wa da e pyrtuid 'Women and Development' ha ka yalang wa da pynman ha North East India Christian Council Office.
Kani ka kot toh kawa da pynkhreh da ka Union Christisn College wa ka PA Sangma Foundation wei da e naam ya ka hei pyrtuid u PA Sangma, uwa man u montri rangbah warim ka jylla.
U Conrad da ong u wa i pynlang ya ki thoh ki taar kam na ki yalang wa ki programme man ki iwa emkaam bha ha kani ka juk wa katni.
Da pynrap u leh wa ki kynthai em ki ka yukit wa khia hei wow kyntu kynrong ya ka jylla wa ka ri waroh kawi.
Kani ka kot kynthup ko ya ki thoh ki taar na ki Seminar hajrong ka Women and Development na ki 25 tylli ki Seminar.
Advertisement