Pynman ka Chaphrang Iong I Sports Club Barato yaka Block Level Neighbourhood Youth Parliament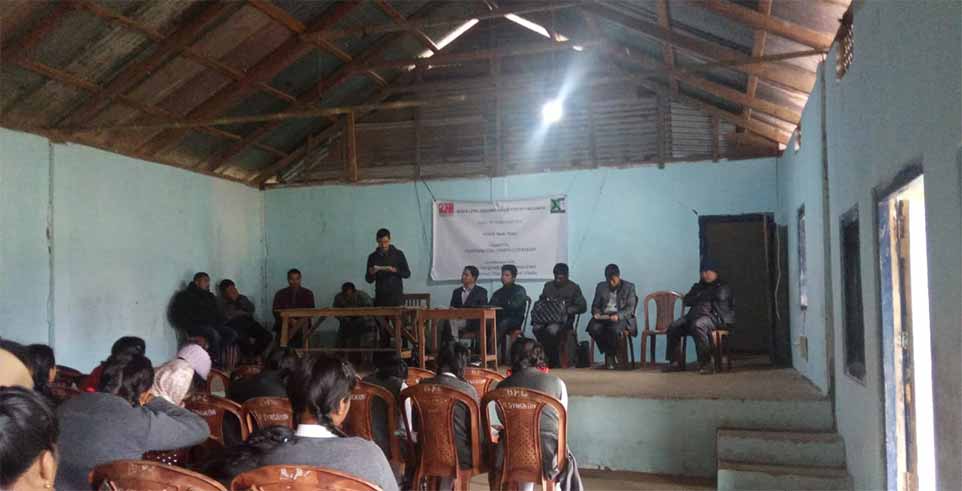 Advertisement
---
Advertisement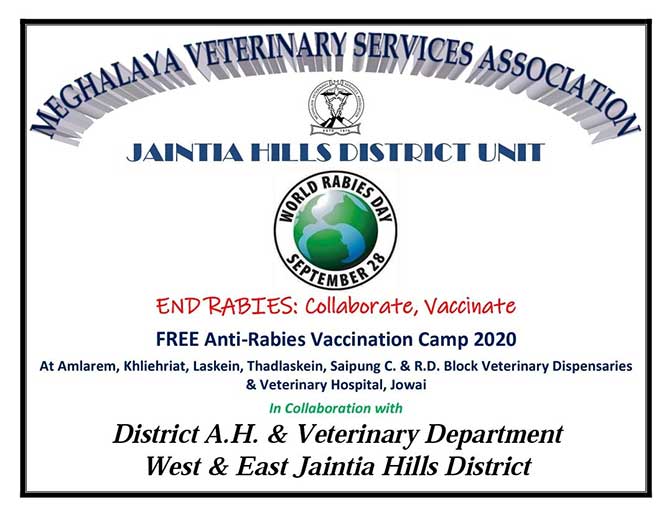 ---
Ka Chaphrang Iong I Sports Club Barato da pynman ko yaka program kawa chisngi chaphang ka Block Level Neighbourhood Youth Parliament, ynne 26 tarik ha ka chnong Barato deiwa ya krehlang waka Nehru Yuva Kendra Sangathan, Jowai (Ministry of Youth Affairs and Sports Government of India).
I thmu yong kani ka program toh wow sikai ya ki khon khynroo khyllood ka juk wa katni yow ye ki wow im bha im miat, u em ka kitkhlieh neibynta ka yap ka im, i bha i miat yong ka imlang ka sahlang wei wow skem ka yurim ha kawon kawon ka kaam wa kreh ki. Heijooh i por wow sikai wa kammon u lait ki na ki myllien wa sih deiwa booh ya ka thong wa miat hakhmat khnang wa ka mynried yong ki wa ka pateiñ ka jaitbru yow man ko kawa chongsuk chongsaiñ.
Da yoh leh yei sikai wa kammon u seiñkhih lyngba ki SHG kamjooh wow yoh yei sikai ha ki kaam waphær waphær lyngba ka MSSDS wei wow tip leh u sumaar yaka bei rymaw kawa da e sñiawbha ya u bru wa pyndap ya iwa emkaam waroh, khamtam wow syndong yaka um ha ki bynta waphær waphær.
Ki rangbah kiwa emlang ha kani ka program toh u H. Shadap (Waheh Chnong Barato) kam u kongsan, ki bru chemphang (Resource Person)- u D. Wahlang, Headmaster ka RMSA Sec. School Barato, u H. Buam u Assistant Teacher ka Govt. U.P., u L. Suchen, SDO ka MSSDS Labour Department West Jaiñtia Hills District, u F. Hujon, Cluster Coordinator ka Laskein C&RD Block MSRLS, kiwa chah khut sñiawbha u V. Syngkon, u E. Timung, Waheh Dong Barato-A, u Sarlangki Dkhar, Secretary Dong Barato-A wa kiwa chong chnong yong ka chnong wa ki para marjan chnong ryngkat wa ki khynnah skur yong ka RMSA Sec. School Barato, Barato Govt. U.P School waka Barato Presbyterian Sec. School.
Ha kani ka sngi ki bru chemphang da batai bniah bha ki hajrong ki phang waphær waphær, u D. Wahlang da batai u chaphang ka Continuing Education of School Drop Out, u L. Suchen da batai u chaphang ka Skill Development & Entrepreneurship, u F. Hujon hajrong ka Rural Development -Formation of Self Help Groups for Income Generation Activities wa u H. Buam hajrong ka Environment Conservation-Water Conservation and Water Use Efficiency.
U Secretary yong ka Chaphrang Iong I Sports Club Barato u Pyrshang Sten da e khublei wa i sñiawngooh yaka NYKS Jowai kawa da smat wow yarap ya ka Club wow yoh pynman ya kam kani ka program ha ka sien wa nyngkong dooh ha Barato kawa emkaam bha neibynta ki khynroo khyllood kamjooh ya waroh kiwa da embynta wow pynman ya kani ka program kawa jop.