Pynman ka ICAR ya ka esikai kawa chi sngi hajrong i ri mrad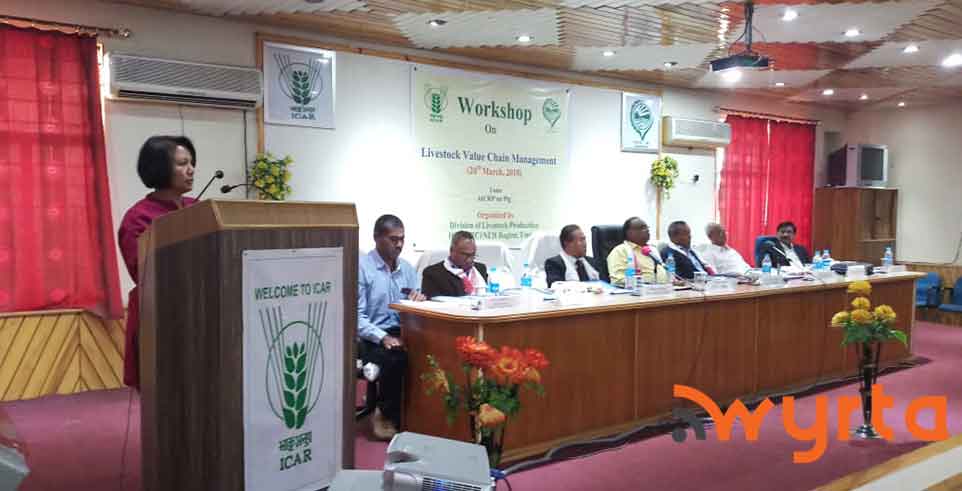 Advertisement
---
Shillong: Ka Livestock Production Division yong ka ICAR da pynman ko ka esikai hajrong ka phang "Livestock Value Chain Management" ha kani ka 20 tarik uni u bnai wow kyntu ya ka kaam ri mrad ha kani ka thaiñ.
Ha kani ka esikai da wan yachimbynta da ki 77 ngut kiwa ri mrad kam ya kiwa ri syiar, sniang, masi wa kiwi kiwi heiwa da embynta leh ki tnat ka sorkar jylla kam ka Department of Animal Husbandry & Veterinary Science, Meghalaya Basin Development, Meghalaya Institute of Entrepreneurship, Meghalaya Rural Livelihood Mission wa ki seiñ bhalang.
Ya kani ka esikai da wan wai da u Dr. N. Prakash, Director ICAR Research Complex for NEH Region, uwa da ong wa emkaam bha u kreh neibynta kani ka kaam kawa e chiboon i myntoi cha ki paidbah.
U kongsan ha kani ka sngi toh u toh u B.K. Sohliya OSD (MIE) uwa da ong wa emkaam ha ka khayi pateiñ toh u chong sarin ki rukom krehkaam wei ka Meghalaya em ko chiboon ki Scheme wow kyntu kynrong ya ka kaam psan mrad.
Ya kani ka yalang da pynkut da ki kyntien e khublei na u Dr. Sunil Doley, Principal Scientist.