Rah biang ka Mulang Ialong ya ka Republic Day Cup U-12 Football Tournament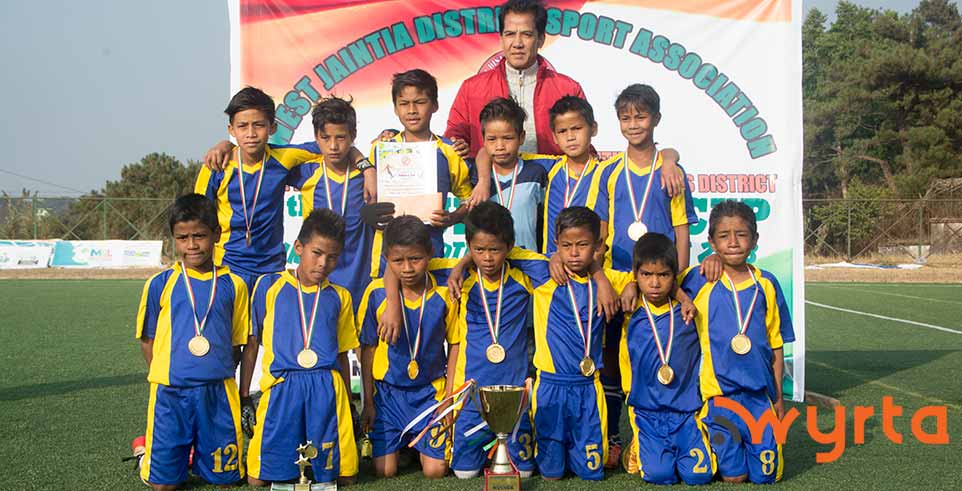 Advertisement
---
Jowai: Ka 4th Republic Day Cup U-12 Football Tournament wa pynman da ka WJDSA, ynne ka sngi da poi ko cha wa kut da ka yalehke hapyrdi ka Mulang Ialong waka Panaliar.
Ka Mulang Ialong da jop ko da 2-0 da ki kool wa thap ha ka kylla miet kiwa thap u Charelang Mulieh ha ka minit wa 41 wa u Sarbaitki Lhuid ha ka minit wa 52.
Yei naam Man of the Match da yoh u Charelang Mulieh naka Mulang Ialong, yei naam Top Scorer da yoh u Deiwansa Passah naka Panaliar, Best Goalkeeper da yoh u Lemanki Shylla naka Panaliar katwa yei naam Player of the Tournament da yoh u Sarbaitki Lhuid naka Mulang Ialong.
Ka Mulang Ialong ynnin u snem leh da rah ko yei naam jop ha kajoh kani ka U-12 Republic Day Cup deiwa pynrem ko ya ka Mukhla Raij.
Kiwa jop da yoh ki leh ya ka song poisa wa T. 20,000 katwa kiwa rem won da yoh ki T. 10,000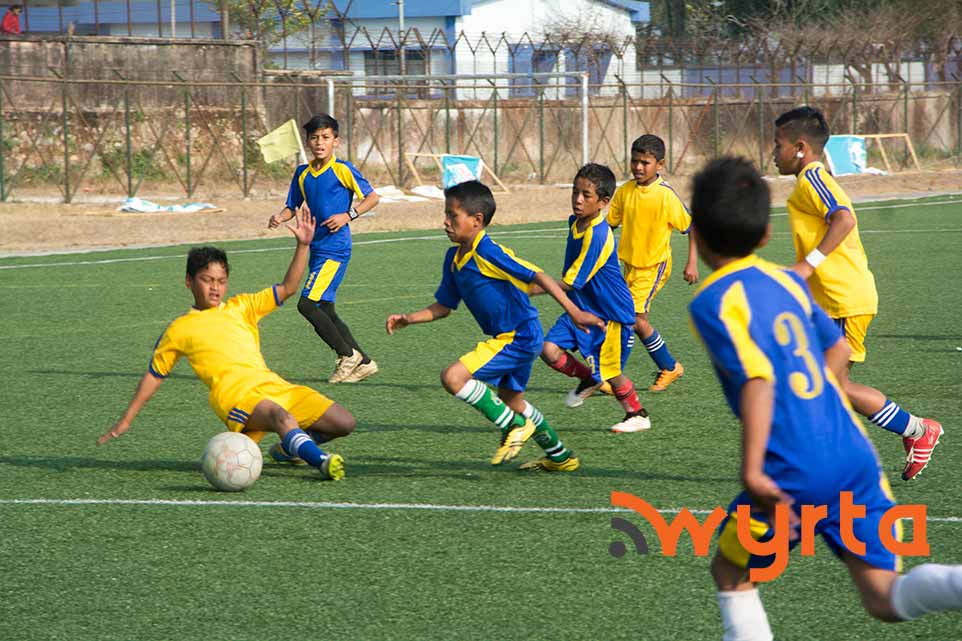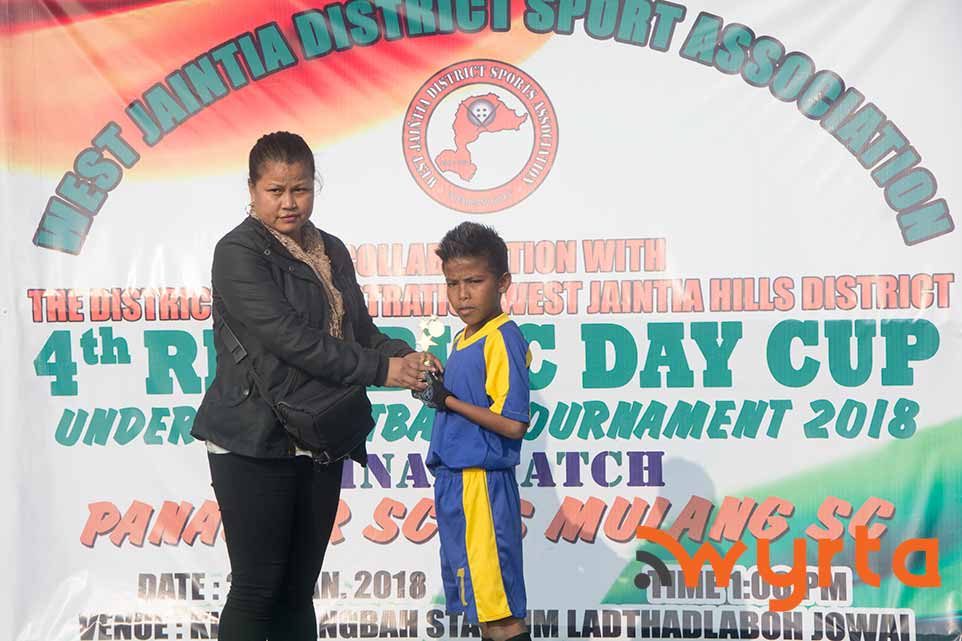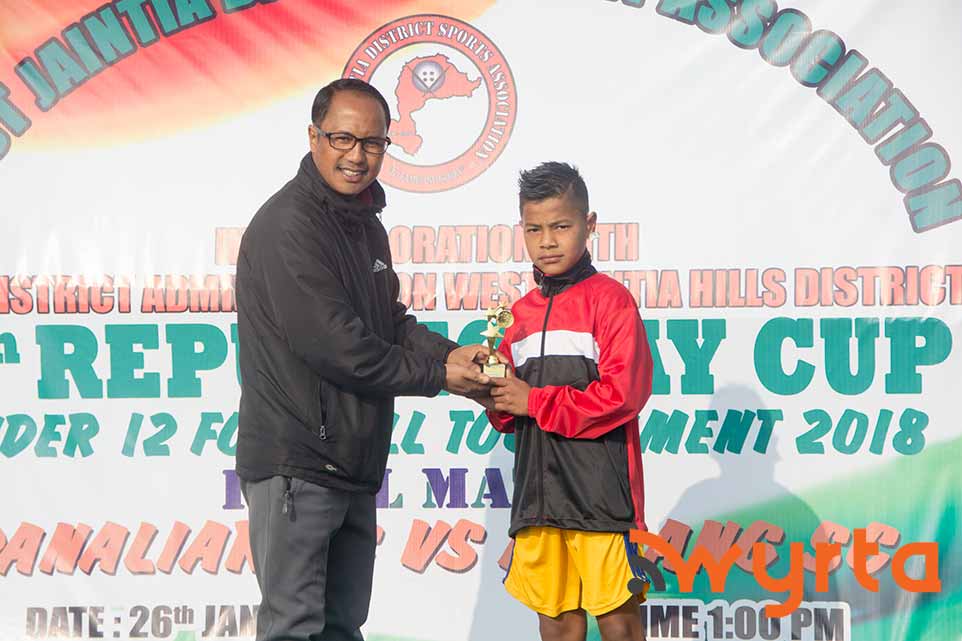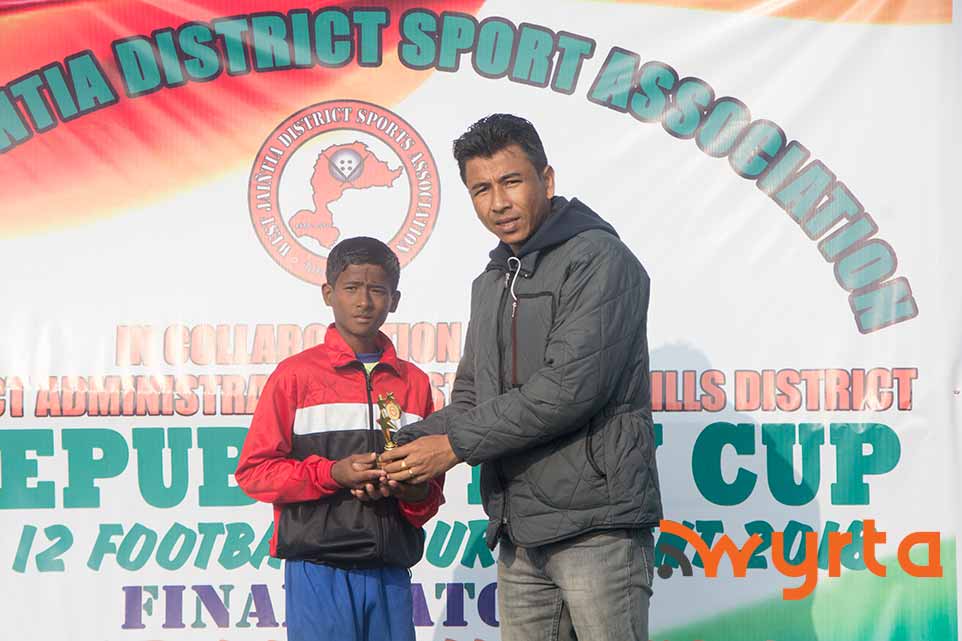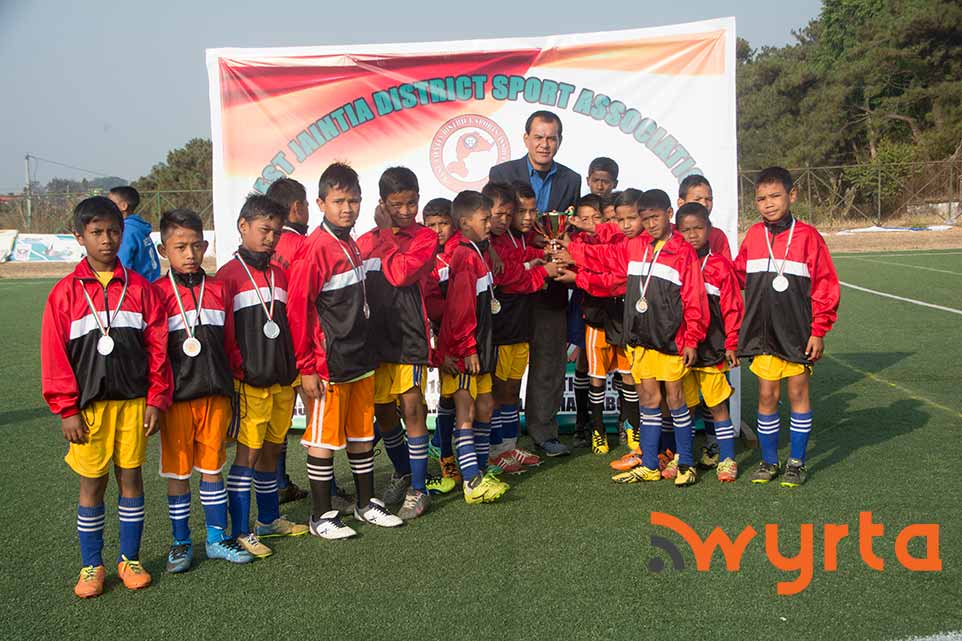 Advertisement