Rah ka Pyrdung SC yaka 1st Division ka SBSA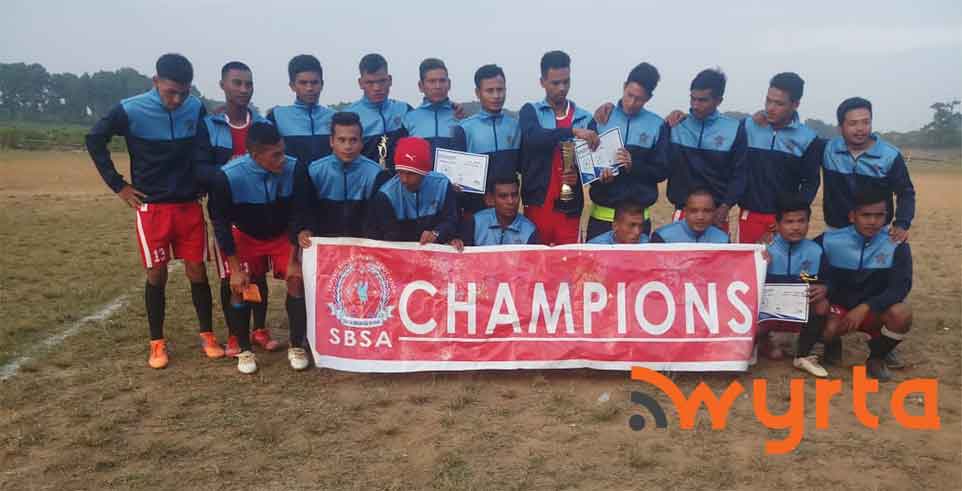 Advertisement
---
Advertisement
---
Jowai: Ka Jalaphet Pyrdung SC da jop ko yaka 1st Division Football Tournament yong ka Saipung Block Sports Association (SBSA) da 2-1 deiwa pynrem yaka Lakasein SC.
Ya ki kool yong ka Pyrdung da thap da u Banker Chyrmang haka minit wa 35 wa u Kolas Langstang haka minit 65.
Ya ka Lakasein SC da yoh wow thap da u Edamon Pakem haka minit wa 8.
Yei naam Player of the Tournament da yoh u Edamon Pakem (Lakasein SC), Best Player da yoh u Banker Chyrmang (Pyrdung SC), Best Goalkeeper da yoh u Evening Bareh (Pyrdung SC).
Ya kani ka yakhun Final da wan sakhi da u Ram Bareh kam u kongsan wa u Besterwel Bareh kam u symbood kongsan.
Ini toh katkam wa pyntip da u General Secretary ka Saipung Block Sports Association, u Rimi Chadap.
Advertisement