Rules for compulsory registration of marriages in Meghalaya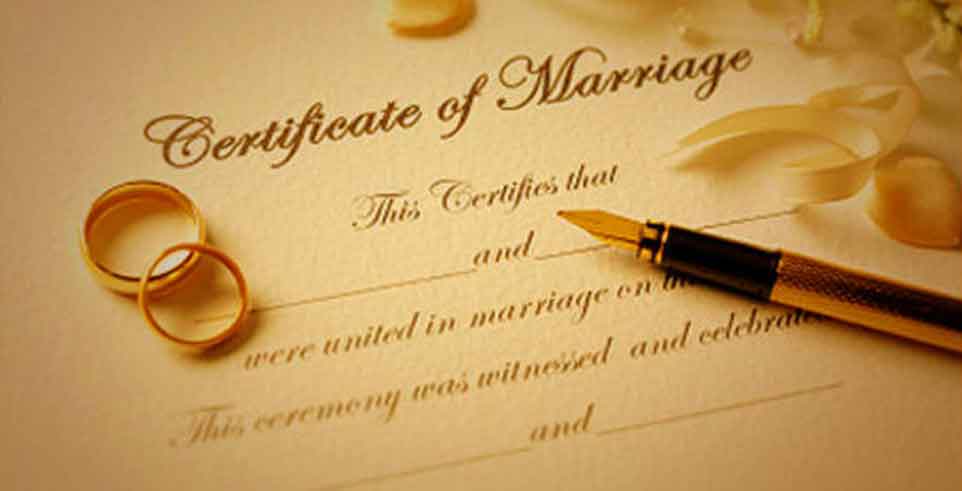 Advertisement
---
Shillong : The Meghalaya Compulsory Registration of Marriages Rules, 2015 has been notified by the Government of Meghalaya vide ERTS(R)7/2011/366 dated 5th October, 2015. This was informed by the Secretary to the Government of Meghalaya, Excise, Registration, Taxation & Stamps Department.
As per provision under the Rules, the Registrars of Marriages have also been duly appointed for East and West Khasi Hills, East and West Jaintia Hills, Mairang and Sohra Civil Sub-Division. Registrar of Marriages for the remaining Districts and Sub Divisions will be notified in due course.
Under the rules, the parties to a marriage solemnized after the 5th October, 2015 are to submit a memorandum (application form costing Rs. 10/- as registration fee which are available with the Registrar of Marriage in the office of the Deputy Commissioner of the Districts) along with their passport size photographs to the Registrar of Marriage within a period of 60 days from the date of solemnization of marriage.
Upon completion, the Registrar of Marriage shall issue a certificate of Registration of Marriage, free of cost, to the parties of marriage as proof of registration.
Marriages solemnized after the 15th October, 2015 in respect of which no memorandum of registration is filed within sixty days of its solemnization shall be liable to pay a fine of Rs. 100/- for each month's delay after 60 days upto 120 days, and Rs. 50/- subject to a maximum of Rs. 1000/- for each month's delay after 120 days.
For any enquiry or information, the public may contact the Registrar of Marriages of the Districts and Sub-Divisions. (MIPR)