Sdang chimkti ka IAF ya ki lieñsuiñ yapam Rafale na ka ri France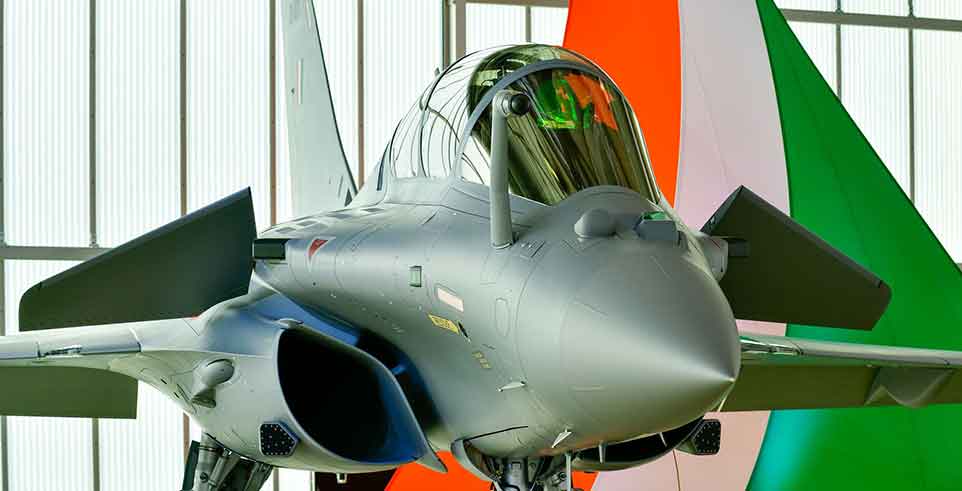 Advertisement
---
New Delhi: Kam chibynta wow pynkhlan ya ka chnat chipai Indian Air Force (IAF) yong ka ri, u montri ka chnat yada ri, u Rajnath Singh, ynne ka sngi da sdang pdiang u ya ki lieñsuiñ yapam Rafale hei synraan lang u Air Marshal HS Arora, Vice Chief of the Air Staff, ha Bordeaux, France.
Ha kani ka sngi da emlang leh ki heh chipai ka France wei neiliang u Rajnath da pait da sylli u ya kani ka lieñsuiñ wei da yaklam u leh wa ki bru wa emkti wow chna ya ka.
Kini ki lieñsuiñ toh da tip ya ki kam ki Multirole Fighter Aircraft wa da chna pynwandur da ka Dassault Aviation wei da sdang wow pynemkaam (Induction) ya ki da ki chipai ka France nadooh u snem 2001 wei katni da pynemkaam ya ki da ki chipai ka Qatar wa Egypt.
Ha u Naikhynde 2016 ka India da soi soskular ko wow thied ya ki 36 tylli kini ki lieñsuiñ yapam wa kynthup ya 28 tylli ki Single-Seat (kiwa chong samen) wa 8 tylli ki Dual-Seat (kiwa chong arngut).
Kini ki lieñsuiñ yapam chongdor ki waroh T. 59,000 Klur wei da yooluti wow ekti lut ya kini ki 36 tylli ki lieñsuiñ cha ka India hapoh u Naikhynde 2022.