Sñiawkmen ka KSU yei rai ka sorkar wow bood noh ya ka NCERT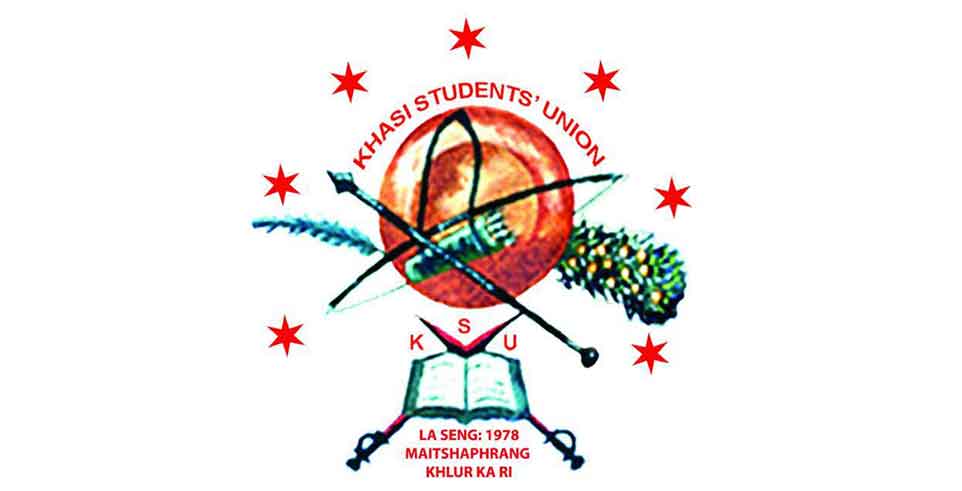 Advertisement
---
Jowai: Ka seiñ Khasi Students' Union (KSU) hadien wa pynbna u montri ka tnat puræ puthi u Lahkmen Rymbui wa nadooh ka samoi 2018-2019 ka MBOSE u pynemkaam noh ko da ka rukom pyllai ka NCERT kawa man leh ka jooh ka Syllabus yong ka CBSE neibynta ka Class XI wa Class XII, ka seiñ lyngba ka Education Cell nadooh u snem 2016 dadep phah ko da ka Open Letter cha u montri rangbah ka jylla ha itu i por wow e yumut ya ka tnat puræ puthi wow chim noh da ka syllabus yong ka NCERT khnang wow pynpliah chooh chooh ya ka puræ puthi ha ka jylla Meghalaya.
Ka seiñ hadien wa yoo ko ya kani ka rai yong ka sorkar jylla kawa katni da pdiang noh ya ka Curriculum yong ka NCERT da pynsñiaw ki yei sñiawkmen.
Ka seiñ leh da e khublei ko ya u montri kani ka tnat uwa da chimkhia wow wanrah ya kani ka kylla kawa emkaam hadooh kattæ kattæ wow pynku ya ka puræ puthi hapoh ka jylla.
Ka seiñ ka sñiawthooh ko wa lyngba ini i lai luti yong ka tnat puræ puthi ka sorkar daw yarap ko ciboon ya kiwa lai puræ khamtam ya kitu wa thrang wa kiwa angnood wow yakhun ya ki Competitive Exams waphær waphær.
Kamwa da yoo wa ha kani ka juk wa katni wa kiwa boon ki Entrance Examination da pynemkaam ki da ka Syllabus yong ka NCERT wow pynman ya ki Exam kam ka AIEEEW/JEE, AIMPT/NEET, CAT, CSE wa kiwi kiwi.
Ka seiñ leh da e khublei kyrpang ko ya ka Monjurlang L. Suchiang kawa da yoh ya ar tylli ki takma ksiar na ka University of Mysore heiwa da wan nyngkong ko ha ka Exam Master of Law (LLM). Ka seiñ da kitbok kitrwiang ko ya ka wow poi ko cheiwa angnood ko yow wanrah burom chooh chooh ko ya ka ri wa ka jaitbru.
Ini toh katkam wa pyntip u Donald V Thabah, General Secretary Khasi Students' Union wa u Readyon Stone Nongrum, Education Secretary ka seiñ.