Tipmit ka JHADC ya u Bravestar Phawa kam u Acting Waheh Chnong Sohmynting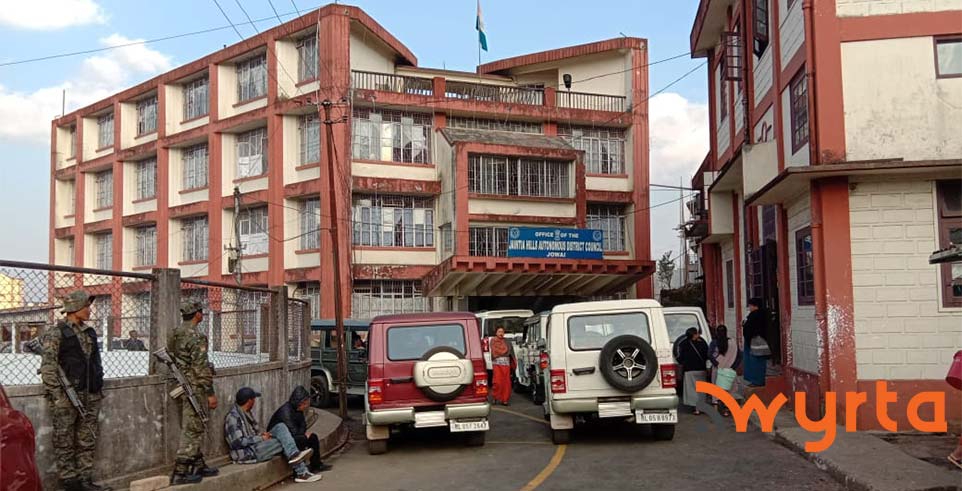 Jowai: Ka Jaiñtia Hills Autonomous District Council (JHADC) katkam wa pynbna ko haka 01-08-2019 da ong wa da tipmit ko ya u Bravestar Phawa kam u Acting Waheh Chnong ka chnong Sohmynting, West Jaiñtia Hills District, wei da ye u wow kreh yei kaam nadoh katai ka sngi hadooh waka JHADC u pynmih ko da kawi tawan i pynbna.
Ya katai ka pynbna da phah cha u Dolloi ka Elaka Amwi, wei da phah leh cha u Deputy Commissioner WJHD, cha u Superintendent of Police WJHD, cha ka BDO Thadlaskeiñ Block WJHD, cha u Executive Engineer PHE, Jowai, u Executive Engineer MeECL, Jowai, u Revenue Officer JHADC, u Land Record and Settlement Officer ka JHADC, cha u Local MDC wei cha waroh ki khlieh yong ki chnat krehkaam ka JHADC neibynta i yatip lang.
Kamtæ da kyrpaad yaki paidbah chong chnong wow li mih ki cha u Acting Waheh Chnong neibynta kiwon kiwon ki kot ki sla wa emkaam ki.