U sdang ya ki AMRIT Pharmacy ha ki hospital sorkar ki wow dai dawai duna dor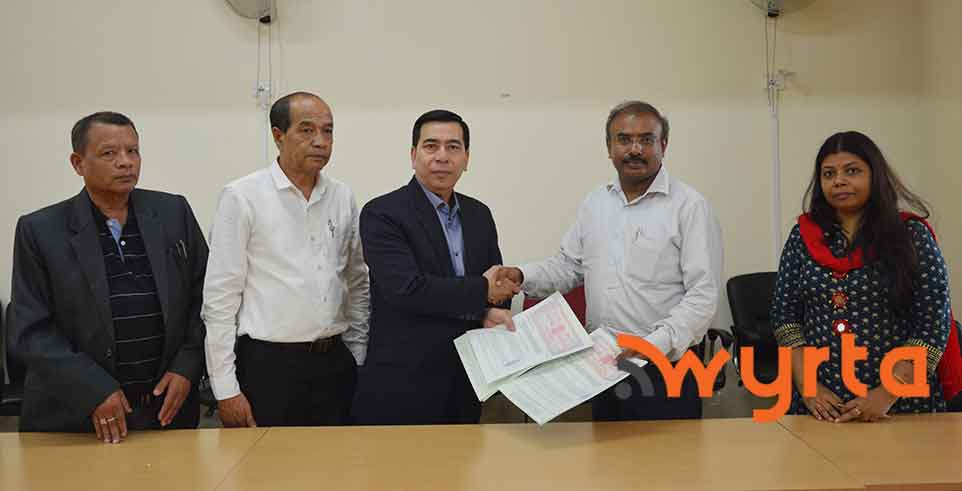 Advertisement
---
Shilllong: Ka sorkar jylla da soi soskular ko waka HLL Lifecare Limited ynnin ka 14 tarik yow pynmihboon tylli ki Pharmacy ki wow dai dawai hei dor wa duna hadooh ki tiar wow yarap ya ki bru wa chitom kawa tip kam ka Affordable Medicines and Relaible Implants for Treatment (AMRIT).
Ya kini ki Pharmacy daw booh ya ki ha ki Hospital Sorkar heiwa neiliang ka sorkar da mihkhmat u H.M. Shangpliang katwa neiliang ka HLL Lifecare Limited da em u T. Rajasekar, Director (Marketing).
Nyngkong u booh ya kani ka AMRIT Pharmacy ha Civil Hospital, Shillong hadien daw booh ha Ganesh Das Government and Maternal and Child Health Hospital, Shillong wei daw poi ki cha kiwi ki District Hospital hapoh ka jylla.
Kani ka AMRIT Pharmacy u dai ki ya waroh ki dawai ki Implants hei dor wa duna na i dor yaaw lada biang ki kot dawai wa e da ki Doctor.
Advertisement