U yoh duna dor lyngba ka FASTag ha ki Toll Fee Plaza: MoRTH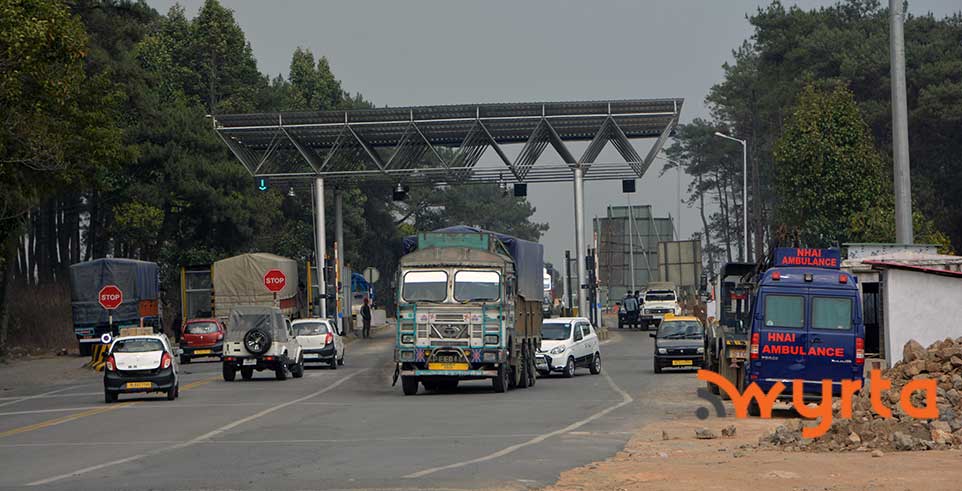 Advertisement
---
Ka Ministry of Road Transport and Highways (MoRTH) ka sorkar pyrdi da pynman ko ya ka FASTag kawa emkaam khnang wow yoh duna dor (discount) hawa liwan/uiñ (Return) namo kiwon kiwon i pynlait (Exemption) ha ki Toll Fee Plaza.
Kiwa pynemkaam ya ka FASTag ye ki wow kam yei duna dor lawa liwan/uiñ ki hapoh 24 kynta wa kiwon kiwon i pynlait emkaam wow biah ya ka FASTag wa krehkaam ha ki kari.
Da pynmih ya ka hukum namo ka Gazette Notification No. 534 E Dated 24th August, 2020 kawa pynkylla ya ka National Highways Fee (Determination of Rates and Collection) Rules, 2008 heiyatoh wa ini.
Ini man i kam chibynta yong ka Digital Payments ha ki Fee Plazas ha ki sarokbah.
I pynkylla (Amendment) ya kini ki aiñ daw ebor ko wow yoh duna dor hawa liwan hapoh 24 kynta, wei u man i lyngba ka FASTag namo iwon iwon i rukom su da kiwi ki rukom. Chooh chooh ki FASTag toh u man ki kiwa krehkaam.