Ujor PIL u President ka SEPSD wa ym pynemkaam ya ka poisa wow yada ya ka rymaw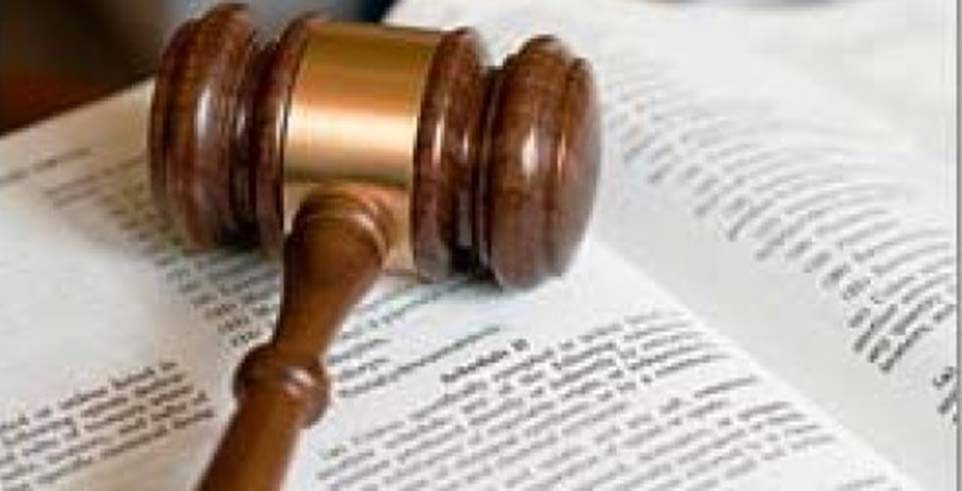 Advertisement
---
Advertisement
---
Jowai: U President ka Society for Environmental Protection and Sustainable Development (SEPSD), u Wanbun Dkhar na West Jaiñtia Hills District, da yaleh u da ka Public Interest Litigation (PIL) pyrchah yaki chnat sorkar kiwa ym pynkrehkaam ya ka poisa wa da yoh kam ka dan da ka DMR, neibynta wow yada yaka rymaw kawa haap hapoh ka Meghalaya Environment Protection and Restoration Fund (MEPRF), kawa chongdor haduh T. 433 Klur.
U Wanbun Dkhar da lai u wow ujor ha ka Meghalaya High Court hakhmat u Justice Mohammad Yaqoob Mir, uwa man u Chief Justice ka Meghalaya High Court wa kiwei de kiwa bichaar (Judges) ka Meghalaya High Court ha kani ka 09-04-2019.
Ki chnat sorkar kiwa chah ujor kynthup ya ka yung krehkaam u Chief Secretary ka sorkar Meghalaya, Principal Secretary Meghalaya, Mining & Geology Department Shillong, Divisional Mining Officer, Directorate of Minerals Resources, Jowai, Director of Minerals Resources, Government of Meghalaya, Shillong waka ka chnat yong ka Environment, Forest & Wildlife, Shillong, Meghalaya, kiwa toh u pynkrehkaam ya kani ka Fund.
Uni uwa yahkhamt ka SEPSD da ong u wa kani ka Fund næ ka poisa toh kawa da lum næ ah khajna da ka DMR na kiwa khayi moyong lyngba ki Challan mooyong heidor T. 485 Chi Ton u mooyong neibynta wow tyllep noh ya ki krem mooyong namo ki Rat Hole Mines kiwa da dep tih kam chibynta wow yada yaka rymaw. Ya kani ka khrong dan ya kani ka poisa da sdang nadooh u bnai Naitung (April) yong u snem 2015 katkam ka Notification yong ka National Green Tribunal (NGT), wei kani ka poisa kawa chongdor hadooh T. 433 em ko haka Bank Account yong ka DMR (SBI Laitmukhrah Branch, Shillong), tangwa hadooh katni ym em pynkrehkaam ya ka neibynta wow pyndap næ tyllep noh ya ki krem tih mooyong hapoh ka jylla.
U Wanbun da ong u wa da yaleh syndon u da ka PIL man ko neibynta ka bha ka miat ya kiwa boon walang khamtam dooh wow yada yaka bei rymaw kawa da chah ktah hadooh kattæ kattæ, da ong wa da leh ya kani ka PIL hadien wa da yoh yutip kawa bniah kawa che bha lyngba ka RTI heiwa da chem sakhiat wa ki chnat sorkar kiwa da kdaw haneiñ wa ym em pynemkaam ki ya katai ka poisa kawa da mang neibynta wow pynbha næ pynneh pynsah ya ka rymaw.
Da pynkut u deiwa ong lada ym pynkrehkaam ya kani ka poisa katkam ki kyndon yong ka NGT, mut wa i khrong dan lyngba ki Challan mooyong toh du wow myntoi ya ki kattu katni ki heh sorkar.