Union Minister for Tribal Affairs holds Review Meeting with State Departments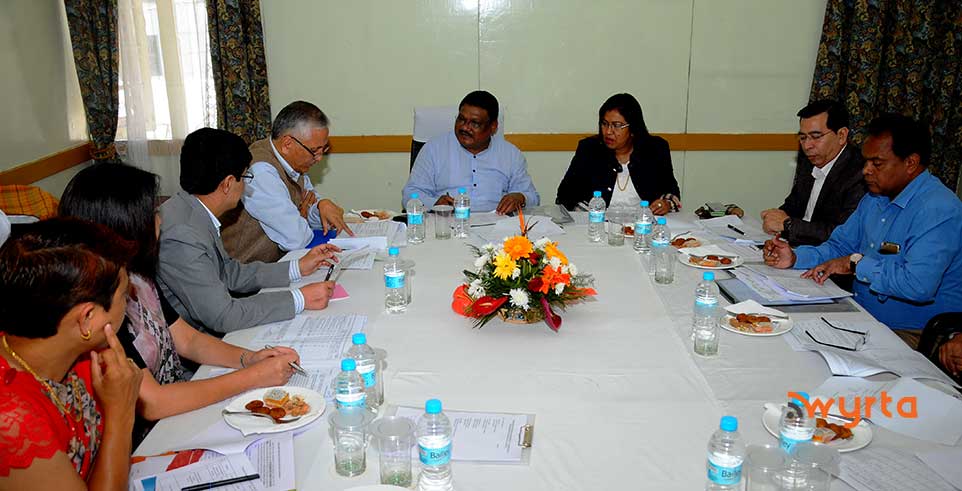 Shillong: Union Minister for Tribal Affairs, Jual Oram on his two day visit to the state had a review meeting with different departmental heads of the state here today. The meeting was also attended by Minister, Social Welfare, Animal Husbandry & Veterinary, Government of Meghalaya, Deborah C Marak and Additional Chief Secretary, Meghalaya, K. S. Kropha.
The Minister informed that some departments still need to utilize the funds that have been sanctioned. He said that he has directed the concerned departments to utilize the amounts as soon as possible without time over run.
Further, the Minister also clarified on the news item which appeared in some newspapers regarding the participation of non tribals in District Council elections. The Union Minister clarified that he has been misquoted and in this context he clarified that he has not made any comments on the voting rights of either a tribal or non tribal in the Autonomous District Councils. The Minister said, "Any seat in the Legislative Assembly, Parliament or District Council, if it is reserved for a tribal, the seat should not be given to a non tribal. I have not stated that non tribals should not be given the right to vote in Autonomous District Councils. I have been misquoted and I would like to clarify the same to the general public." (MIPR)