Wai u AL Hek ya ka Bataw PHC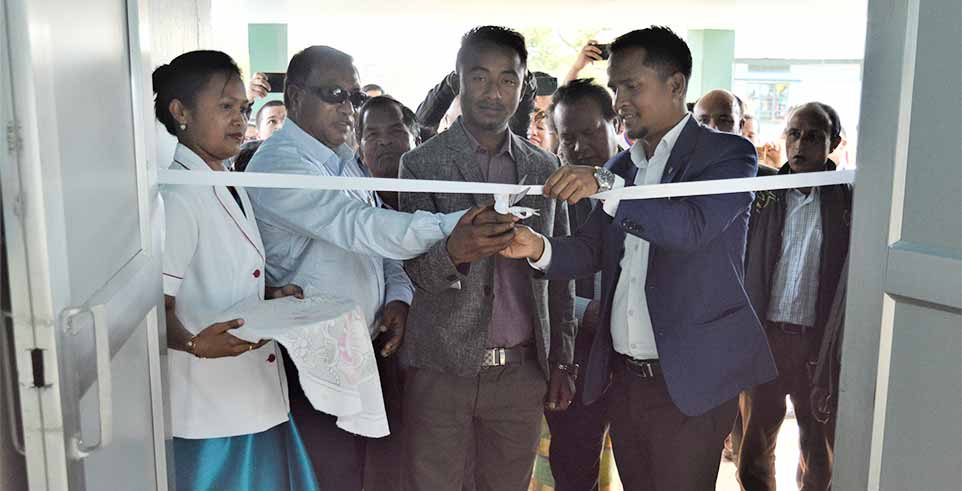 Advertisement
---
Shillong: Ka Bataw Primary Health Centre (PHC), East Jaiñtia Hills da wai ya ka ynne ka sngi da u montri ka chnat i chait i khiah, u AL Hek hei emlang u montri ka chnat Social Welfare u Kyrmen Shylla.
U Hek hawa e i klam da ong u wa kani ka Primary Health Centre u man ko i kyrkhu ya ka chnong neibhah daw ye ko u e chakri ya ki paidbah.
Da ong u leh wa ki paidbah toh u chimkabu ki ya i chakri wa e kani ka thaw sumaar.
Chooh chooh da khana u ya ki Scheme ka sorkar wa kynthup yei e yarap poisa kam ka Meghalaya Health Insurance Scheme (MHIS) deiwa kyntu ya ki paidbah u pynpsiah pyrtuid ki ha ka.
U Kyrmen Shylla won hei klam da kyntu u ya ki heh ka chnat i chait i kjiah wow chakri hok wei wow chakri pura khnang wow pynsuk ya ki paidbah.
Kiwi kiwa da em ha kani ka sngi toh u Vivekanand Singh, Superintendent of Police, East Jaiñtia Hills District, Dr. A. War, Director of Health Service (MI), Meghalaya, Shillong, Dr. (Mrs). J. Lakiang, District Medical and Health Officer, East Jaiñtia Hills, Khliehriat, u Bhalang Suchiang, waheh chnong Bataw, u Skhembor Shadap, President, South Border Youth Welfare Association wa kiwi kiwi.