Wai u AL Hek ya ka "New India- We Resolve to Make" Exhibition ha Shillong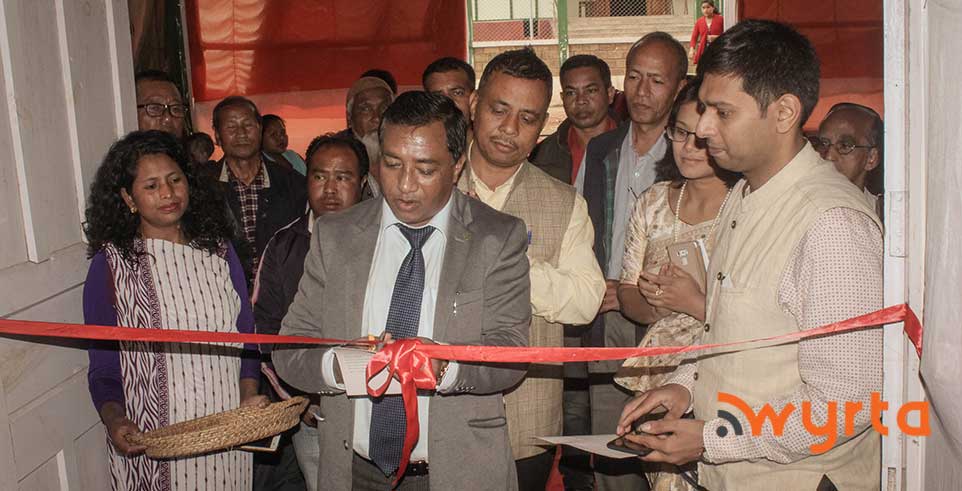 Shillong: U montri ka tnat Art & Culture, H&FW wa IPR Department u Alexander Laloo Hek ynne ka sngi da wai u ya ka 'New India- We Resolve to Make' ha Golf Links Community Hall ya kawa da pynman da ka Directorate of Advertising & Visual Publicity (Regional Outreach Bureau), Ministry of Information & Broadcasting, Govt of India.
U Hek hawa e i klam ha kani ka sngi da ong u wa ka Sankalp Se Siddhi yasariem ko wa Quit India yong ka 1942. "Hapoh ka New India, u Prime Minister, u Narendra Modi da thmu u wow pynkhooid ya ka ri India na ki jhep, ki seiñ kieñ suloi, i kheiñpoh ya kiwi ki jaitbru, wa kiwi kiwi," da ong u Hek deiwa pynrap leh wa nadooh u 2017 – 2022 toh wow elaad ya ka 'Sankalp Se Sidhi' wow wanrah ya ka 'New India'.
U symbood kongsan uwa man leh u President ka Shillong Press Club, u David O Laitphlang da ong u wa ini i pynyoo rong toh iwa miat bha wow pynsñiawthooh paidbah ya ki rukom krehkaam ka sorkar. Da ong u wa ka New India toh kawa emkaam bha ha kani ka por heiwa waroh u embynta ki wow poi ha ka thong chwa u snem 2022.
U khlieh yong ka Regional Outreach Bureau, Assam and Meghalaya u Dr. Ahmed Muyeen Farooqi da klam u hajrong ka khlai kular yong ka 'Sankalp' kawa da leh ha u Naichiphaw 2017 ya kawa da yahkhmat da u Union MoS for Parliamentary Affairs u Arjun Ram Meghwal. U Dr. Farooqi da ong u leh wa kani ka exhibition thmu ko wow pynyoo ya ki kaam wa da leh ka sorkar ha kini ki soo snem wa dadep.
Da pynman leh ya ka Quiz Competition neibynta ki khynnah skur heiwa u Hek da saam u leh ya ki khusnaam cha kiwa jop.
Ha kani ka sngi da emlang ki heh ka DDK, PIB, All India Radio, kiwa kreh monsñiawbha wa wa kiwi kiwi, wei ya kani ka pynyoo rong u pteiñ hadooh ka 11 tarik uni u bnai wei ym emkaam u su ya ka bai psiah.