Wan booddien u montri khynnah ka sorkar pyrdi yei pynkreh ya ki scheme hapoh jylla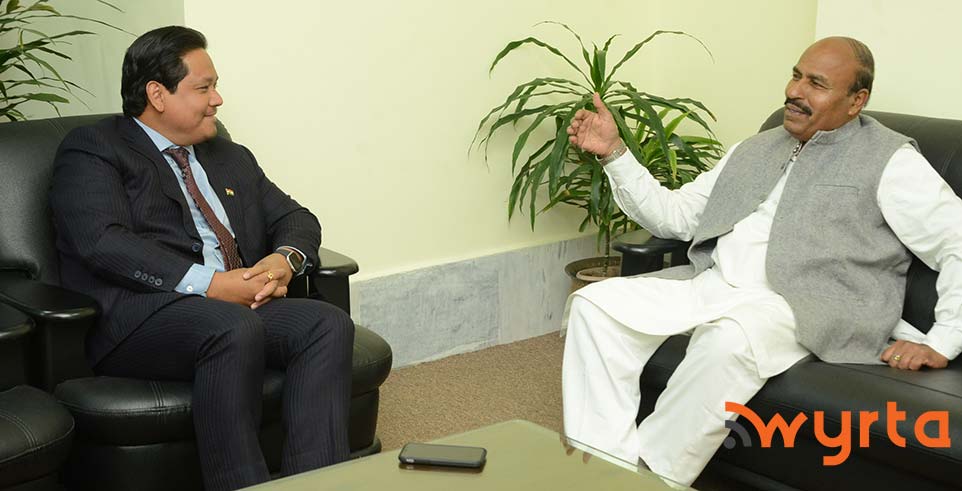 Shillong: U montri khynnah ka sorkar bei (Minister of State), wa pait ya ka chnat Ministry of Women & Child Development, u Dr. Virendra Kumar da yachem u ya u montri rangbah ka jylla, u Conrad K. Sangma ynne ha Main Secretariat, Shillong.
Ha ka yalang da yaklam hajrong i man i long wa i pynkreh ya ki program wa ki project hapoh kani ka chnat ka sorkar pyrdi wa da pynkreh hapoh jylla.
Advertisement
---
Neiliang u Conrad da khana u ya ki thong krehkaam wa sdang da ka sorkar jylla lyngba ki chnat yong ka ki waphær waphær, kamjooh leh yeiwa da leh wow booddien ya ki.
"Ya ki program da booddien wei da sylli ya ki khari khari wow pyntikna wa ye u pyndep ya ki hapoh i por wei wow myntoi hok ki paidbah", da pyntip u Conrad ha u Dr. Kumar.
U montri khynnah daw dai sylli u leh ya ki kreh wa boon hapoh Shillong ha kini ki sngi wow wan.