West Jaintia Hills welcomes NADI delegates from Bangladesh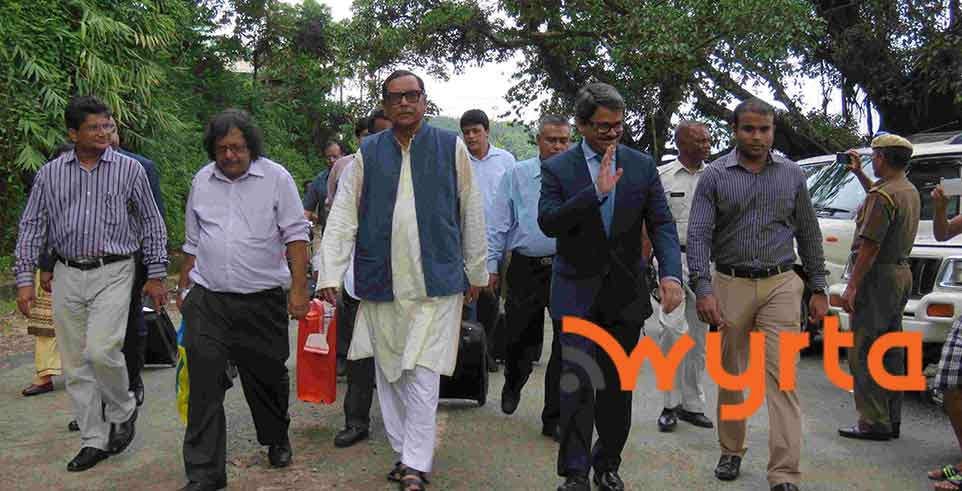 Dawki : The District administration of  West Jaintia Hills District today welcomed the dignitaries from Bangladesh arriving through Dawki who will participate at the Nadi Festival in Shillong.
The team from Bangladesh was led by the Tourism Minister, Government of Bangladesh Rashed Khan Menon and State Minister, Ministry of Foreign Affairs Shariar Alam.
Representative from the District administration which included the DC, SP and SDO of Amlarem Civil Sub-Division welcomed the delegates.
The NADI festival is organised by the Asian Confluence, India, East Asia Center, Shillong, in active collaboration with the Meghalaya government and the Maulana Abul Kamal Azad Institute of Asian Studies".
The NADI festival which will celebrated in Shillong over the next two days is conceived over the recognition that rivers form a vital connect between the two countries and they are conduits for friendly trade, enhancing the economy of border areas and that they are catalysts for eco-tourism and cultural exchanges and also that they remind us of the common concern of our natural environment and fragility of our river ecosystems.
While the festival will be observed through a series of dialogues, exhibitions, cultural performances etc in the capital city Shillong, in West Jaintia Hills the district have the distinct honour of hosting the delegates although very briefly. The district that shares a common border with Bangladesh and whose people have in the past and the present have been interacting very closely with the people of Bangladesh.
Historically Jaintia Hills share a strong legacy with Bangladesh, in that the King of Jaintiapur (now Bangladesh) was a renowned ruler in the olden times and had his kingdom spread out over a common area of present day India and Bangladesh.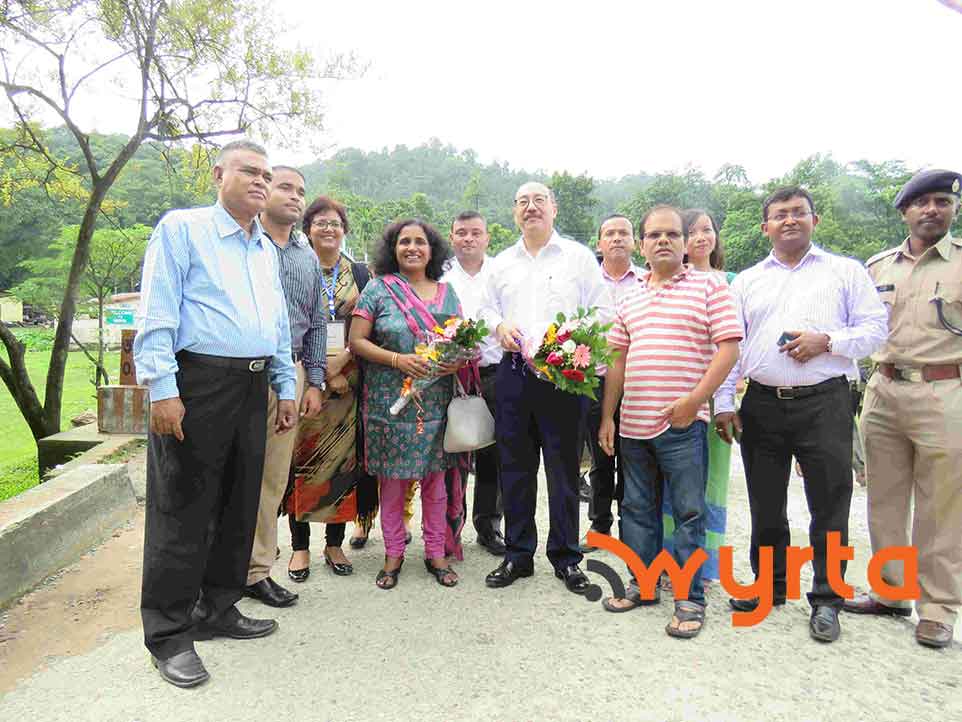 Also other dignitaries who arrived were Mri Harsh Vardhan Shringla, High Commissioner of India to Bangladesh and Sripriya Renganathan, JS (BM), MEA