Ym em wa chah ktah ha u Coronavirus hapoh India: Harsh Vardhan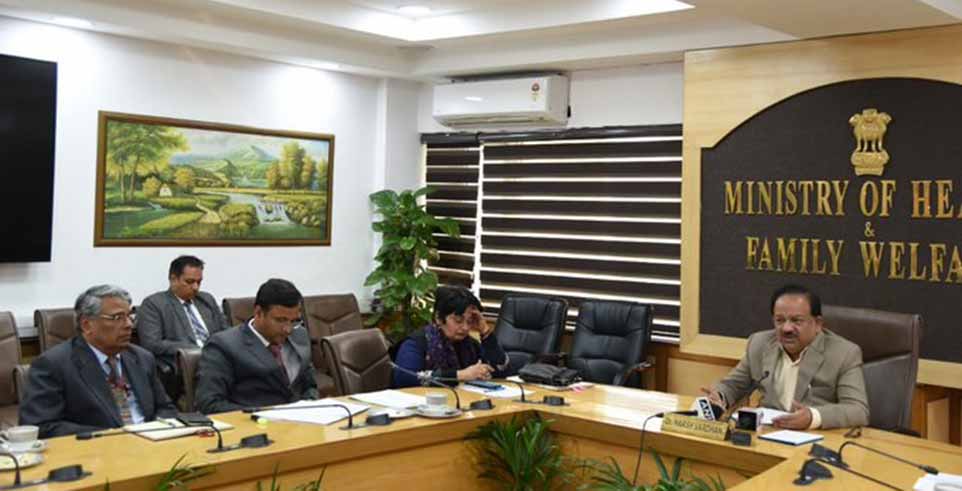 U montri ka Health and Family Welfare ka sorkar India, u Harsh Vardhan ynne da ong u wa ka ri India ym em u chah ktah ko ha u khñiang Coronavirus deiwa pyntip wa ka sorkar da pynkhreh ko wow khang ya uni u khñiang.
Da pyntip u wa ha ki Airport ka ri kam ka Delhi, Mumbai, Kolkata, Hyderabad, Bangalore (Bengaluru), Chennai wa Kochi waroh ki bru wa wan na China da sylli (Screen) ya ki deiwa leh ya ka Thermal Screening wei lada em ki dak ki chin wa artatien boi em ki ya u khñiang daw kylli takit wei daw booddieñ (Surveillance) ya ki wei hadooh wa man katni ym em wa chah ktah ha uni u khñiang hapoh ka ri.
Advertisement
---
Da ong u leh wa i sylli daw pynboon sa ki 20 tylli ki Airport wei da kyntu u ya ki paidbah wym toh u tieñsar ki.
Katkam wa man katni da em ki kattu katni ngut kiwa chah sumaar ha ki Hospital ha kylleiñ ka ri ya kiwa da suba wa em ki ya uni u khñiang wei ya i Sample na ki da phah cha ka National Institute of Virology, Pune.
Chooh chooh ka Indian Council of Medical Research lyngba ka chnat yong ka, ka Viral Research & Diagnostics Lab Network da wai sa soo tylli ki Laboratory ha kylleiñ ka ri, kam ha Alleppey, Bengaluru, Hyderabad wa Mumbai wow Test ya ki Sample na ki bru wa suba wa yoh ya uni u khñiang.