Ymye u kheiñ ya ki Gorkha wa wan chapoh India kam ki baar ri: MHA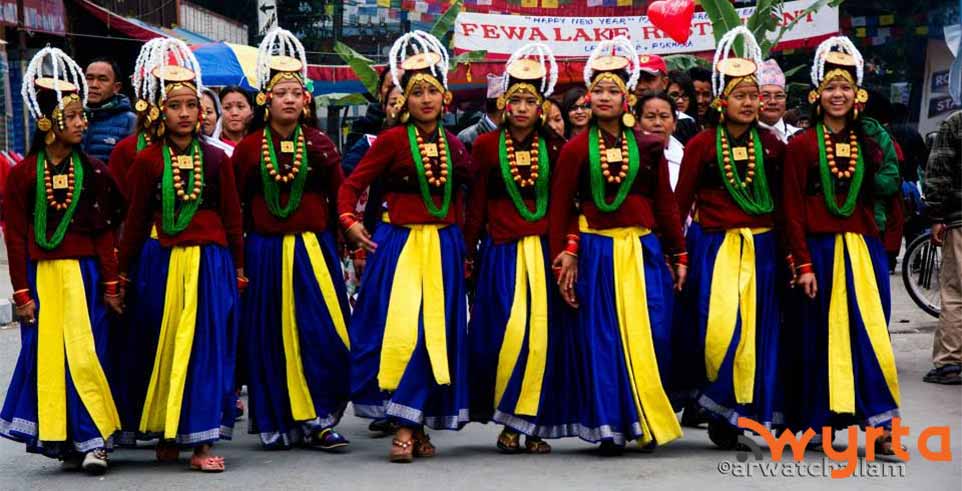 Advertisement
---
Shillong: Ka Ministry of Home Affairs (MHA) da pynche ko cha ka sorkar Assam hajrong i man tre-ri (citizenship status) ki dkhot ka jaitbru Gorkha Community kiwa chong wa sah hapoh ka jylla (Assam) katkam ka kyndon Foreigners Act, 1946. Yeini da leh hadien wa phah dorkhat ka All Assam Gorkha Students' Union cha u Home Minister ka ri u Rajnath Singh hadien wa em ki bru na ka jaitbru Gorkha da phah lai hajir ya ki hakhmat ka Foreigners Tribunal nadooh wa pynkrehkaam yaka NRC hapoh Assam.
Ha ini i pynche wa phah cha ka sorkar Assam, ka MHA da kdaw ko ya ki kattu katni ki bynta wow dam u ktah ya ki Gorkhas wei man tre ri ki.
Ha ka chithi wa phah ha ka 24 Naikhynde da ong wa ki bru na ka jaitbru Gorkha kiwa man ki tre ri (Indian citizens) heipor wa pynkrehkaam ya ka riti synchaar ka ri (Constitution), kiwa man tre ri neidaw wa da kha ya ki hapoh India, kiwa man tre ri deiwa leh registration namo naturalization katkam ki kyndon ka aiñ The Citizenship Act, 1955 ymtoh u kheiñ ya ki kam ki baar ri namo  "foreigners" katkam ka Section 2 (a) yong ka The Foreigners Act,1946 wa ka aiñ The Registration of Foreigners Act, 1939, katwa kamtæ ki bru wa haap hapoh kini ki kyndon ymye wow phah hajir ya ki ha ki, Foreigners Tribunals.
Da pynksan chooh chooh wa ki bru na ka jaitbru Gorkha kiwa man tre na ka ri Nepal namo ki Nepali kiwa wan psiah chapoh India lyngba u pood (border) ka Nepal hanlada khlem passport mo visa kiwa sah hapoh India ymye u kheiñ ya ki kam ki baar ri lada em ki ya ki kot ki sla kam ka Nepalese Passport, Nepalese Citizenship Certificate, voter Identification Card wa e da ka Election Commission of Nepal, kiwi ki kot wa e da ka Nepalese Mission (kam ki Embassy, Consulate) ha India lada emkaam wei ya ki khynnah wa em hapyrdi 10-18 snem, ki Photo ID wa e da ki principal ki skur wa thaw puræ, ya kiwa synraan da ki bei ki pa (na Nepal) kiwa biang kot biang sla. Heijooh i por ym emkaam kiwon kiwon ki kot ya kiwa hapoh 10 snem, katkam ka India-Nepal Treaty wa soi ha u snem 1950.
Chooh chooh da ong wa ki bru Gorkha kiwa haap hapoh ki kyndon wa da kdaw hajrong ymtoh u phah hajir ya ki ha ki Foreigner Tribunals du neidaw wa chem wa suba wa man ki ki baar ri namo "foreigner" hapoh ka The Foreigners Act, 1946.
Da pynrap leh wa ki bru wa wan kam na Bangladesh chwa wow krehkaam ka Citizenship (Amendment) Act, 1985, chapoh ka jylla Assam, ym man ki ki tre ri ka Indian wei ya ki ye u phah hajir hapoh ka Foreigners Tribunals.
Advertisement