Yoh ka NEIGRIHMS yei naam KAYAKALP Awards for Hospitals and Institution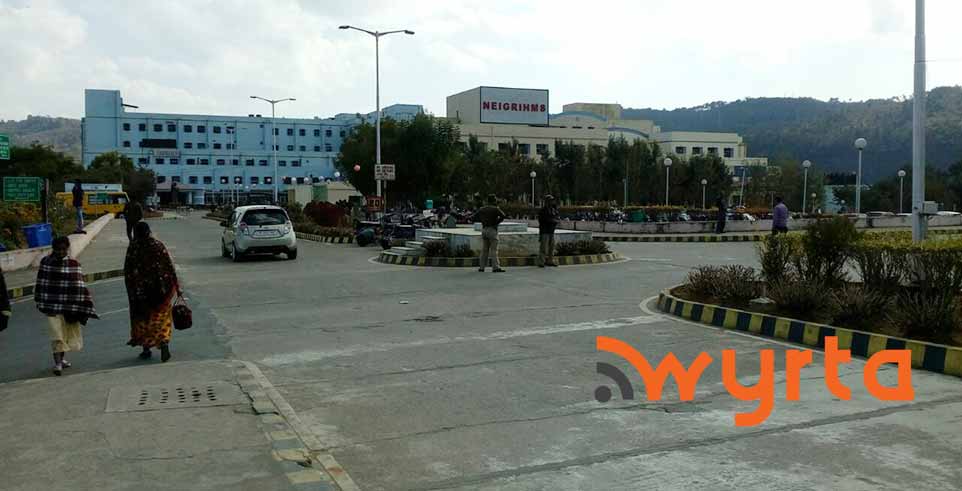 Advertisement
---
Shillong: Ka Ministry of Health and Family Welfare Government of India da pynbna ko ya ka KAYAKALP Awards for Hospitals and Institution neibynta u snem 2017-18 heiwa ka NEIGRIHMS Shillong da em ko ha khlieh dooh yong ka Group B Hospitals and Institutions.
Hadooh T. 1,50,00,000 (Chi klur sanphaw lak) da e cha ka NEIGRIHMS.
Advertisement
---
A NEIGRIHMS Shillong da ieh ko chadien ya ka AIIMS Bhuneshwar, NIMHANS Bangalore, AIIMS Rishikesh kiwa da poi hei wa ar wa le wei ha i wa soo.
U Director yong ka NEIGRIHMS Prof (Dr) D.M Thappa da ekhublei u ya u Medical Superintendent wa ki Doctor wa kiwa kreh kani ka thaw sumaar kiwa da kreh chitom waroh chi snem hadooh wa poi nyngkong wow yoh yei naam ha ka KAYAKALP.
Kani ka KAYAKALP Awards toh kawa da sdang nadooh u 2015 kam chibynta yong ka Swach Bharat Mission yow tipmit ya ki thaw sumaar kiwa yaleh u wanrah yei khooid i jngiar.
Advertisement