Awareness Campaign on Armed Forces Career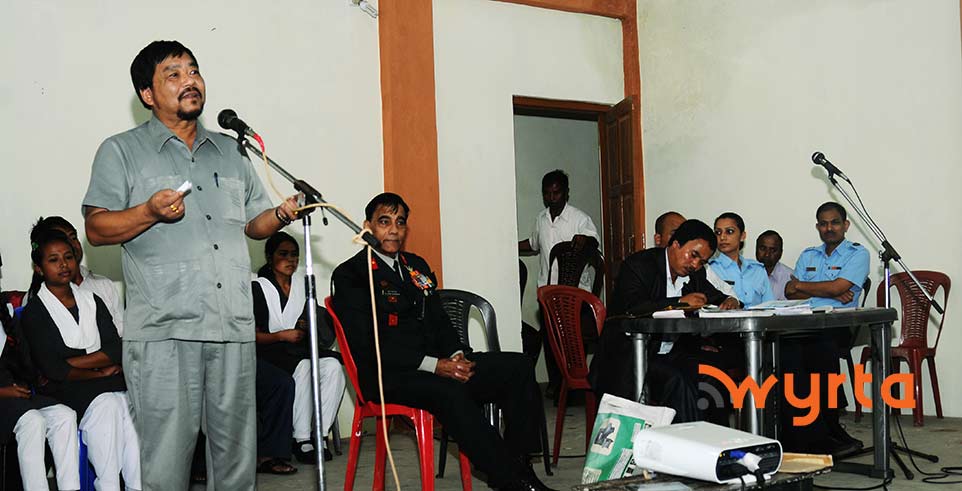 Shillong: As part of the Chief Minister's Career Guidance Scheme, a daylong awareness campaign was held to motivate youngsters to join the armed forces. Held today at the Multi Facility Centre, Sohiong, the event saw a large number of enthusiastic youth from Sohiong and its surrounding areas attending the function.
Speaking on the occasion, HDR. Lyngdoh encourage the youth of Sohiong areas to join the armed forces in order to channelize their potential in the right direction. He also informed that career in the defence forces offers immense facilities, a privileged lifestyle and honour in serving the country to safeguard the territorial integrity of the nation and to assist the civil administration especially during natural calamities.
Also in attendance was Brig. (Retd) W.J.B. Sturgeon, who gave a power point presentation highlighting career opportunities to the adventurous young candidates in the Defence Forces. During the campaign, aspirants were provided guidance on how to prepare for the recruitment and also given inside knowledge about the armed forces in-order to encourage them to join the Indian Army, Navy and Air Force.
Others present were Prabhjot Kaur, Flying Officer, Indian Air Force and D.P. Singh, Junior Warrant Officer.
The campaign was inaugurated by local MLA, Mr. H. D. R. Lyngdoh and organized by the Directorate of Sainik Welfare, Meghalaya in collaboration with Headquarters, Eastern Air Command, Shillong. (MIPR)