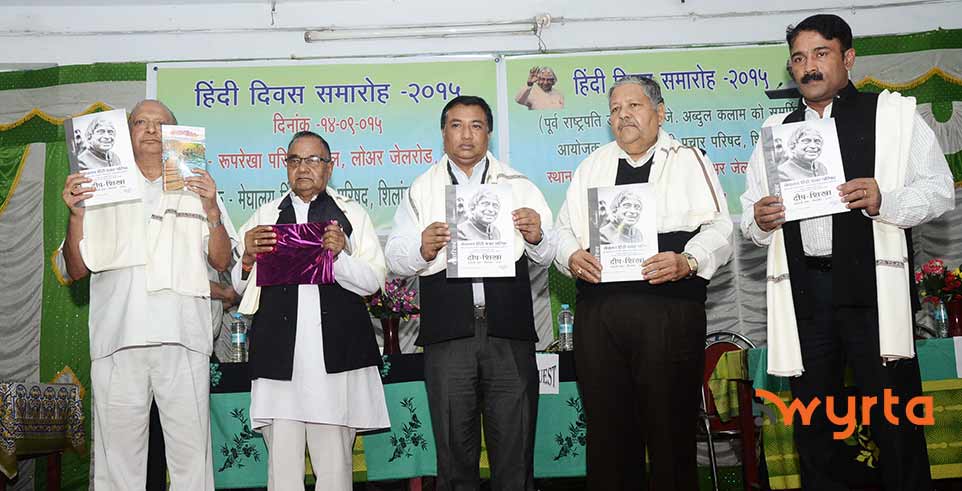 Shillong : Hindi Day was observed today at Rup Rekha Parishad, Lower Jail Road, Shillong. The programme was organized by the Meghalaya Hindi Prachar Parishad, Shillong.
A.L. Hek, Minister of Health & Family Welfare graced the function as the Chief Guest.
Speaking on the occasion, Hek calls upon everyone to make an effort to learn and speak the Hindi language. "Hindi is our National language we ought to respect it", he said. He also congratulated the meritorious students who scored highest mark in Hindi subject.
On the auspicious occasion, Souvenirs titled, "Deep Sikha" the 12th edition and "Srikhand Setu" was also released amidst special guests, teaching staff and the student's fraternity. (MIPR)