Chirup wa ka song poisa wa T. 1.5 klur yoh ka NEIGRIHMS ya i naam KALYAKALP Award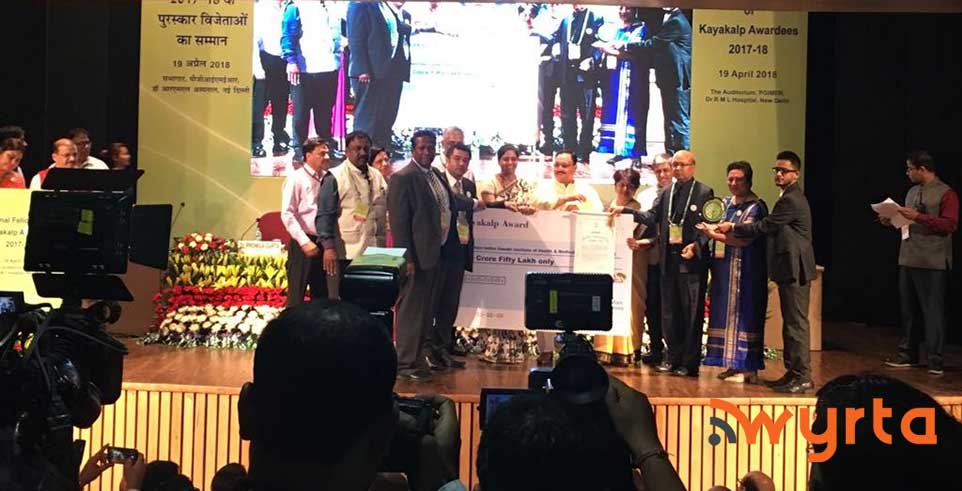 Jowai: Ka thaw sumaar kawa man leh ka skurbah NEIGRIHMS da pynkup burom ya ka da u Minister of  Health and Family Welfare Government of India u JP Nadda da ka KALYAKALP Award 2017 heiwa da yoh nyngkong ko ha ka Kalyakalp Assessment hapoh ka Category B Central Government Run Hospitals/Institutions hapoh ka Swachh Bharat Mission.
Ka Swachh Bharat toh kawa da sdang da u Prime Minister ka ri, u Narendra Modi, dei thmu wow wanrah yei khooid i jngiar hapoh ki thaw sumaar.
Ka Kayakalp Awards da sdang ya ka ha u snem 2015 heiwa ha uni u snem ka NEIGRIHMs da yoh ko yei naam wa 3.
Iwa duna ha u snem 2015 da pyntoh pyntne ya ki wei ha u 2016 da yoh ko yei naam wa ar hadien yong ka AIIMS New Delhi.
Ya ka dhab ki Doctor na NEIGRIHMS da yahkhmat da u Director Prof.(Dr.) D. M. Thappa, heiwa kani ka thaw sumaar da yoh ko leh ya ka song poisa wa T. 1.5 klur.
Advertisement