Chitom ki paidbah wa yaleh ST Certificate ha WJH, kular u DC wow chimkhia yeini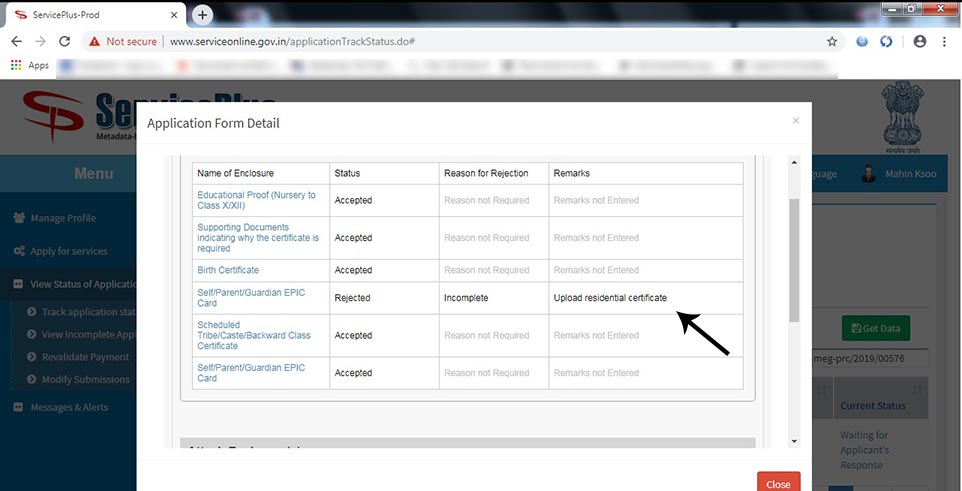 Advertisement
---
Advertisement
---
Advertisement
---
Jowai: Ka sorkar katkam wa man katni yaleh ko wow pynsuk ya ki paidbah khamtam hei yaleh ya ki kot ki sla wa emkaam deiwa pynchlur ya ki wow leh yeini lyngba ka stat ka juk katni namo ka Internet, kamtæ da yaleh wow pynsuk chooh yeini deiwa wanrah ya ki Common Service Centre (CSC) ha kiwa boon ki chnong ka District.
Ini i leh ka sorkar da wanrah i chiboon i suk ya ki paidbah, wei kamwa wan i suk kamtæ leh da takhooh leh yei eh i khoo heiwa boon ki paidbah hapoh West Jaiñtia Hills da ood ki wa hadien wa pyndap kot ki ha kini ki CSC da tip won hadien wa da chah kyntiat ki kot ki hanlada ymtoh i bakla yong ki.
Advertisement
---
Advertisement
---
Ki paidbah da ood ki wa hawa leh ya ki kot Scheduled Tribe ha kini ki CSC ha West Jaiñtia Hills da chah kyntait ki kot ki hanlada e da ki EPIC hawa pynsabut ya ka thaw sah (Proof of Residence) heiwa ha ki bynta wa yatoh wa ki kot ki sla wow pynsabut yeitæ (proof) da booh 'Self/Parent/Guardian EPIC Card' tangwa da chah kyntait ki deiwa e daw wow 'Upload Residential Certificate'. Ini man i iwa phylla neibhah hawa da booh wa ki kot ki sla wa emkaam toh ka EPIC.
Ha kawi tawon ka kynti toh kawa paan ya ki kot ki sla toh ka 'ID' yong ka bei namo u pa, heiwa kiwa pyndap (kiwa da murieh pyrtuid) da e ki da ka EPIC yong u pa yong ki uwa em EPIC na East Jaiñtia Hills tangwa da chah kyntait deiwa ong 'kindly upload voter ID fall under the district of west jaintia hills district'.
Sa ha kawi ka nongmuna toh ka wow pynsabut ya ka tarik sngikha (Date of Birth) heiwa da e da ka EPIC hanlada man ko kawi na ki kot ha ka thup wow pynsabut ya ki kot ki sla wow pynsakhiat ya ka sngikha tangwa da chah kyntait ko deiwa ong wa emkaam wow e da ka Birth Certificate hanlada em ka ka tarik sngikha ha ka EPIC. "Ini i leh ki sahep ka West Jaiñtia Hills ym man i iwa ye u pdiang, neibhah man i iwa leh khlem pyrkhat khlem bood ya ki kyndon wa da booh da ka sorkar" da ong u ma yong kani ka khynnah.
Neiliang u Wyrta.com hawa yaklam wa u DC ka District u Garod LSN Dykes hajrong kani ka kaam, neiliang yong oo da ong u wa kani ka kaam man ko kawa sñiawkhia wei daw boddien u yeini khnang wow pynsuk ya ki paidbah.
Da ong chooh chooh u wa neini chaphrang lada toh iwa ye toh u bood ya ki kyndon wa da booh wei daw pynche paidbah noh leh ya ki kot ki sla wa tikna kiwa ye ki wow pynemkaam. 
Advertisement
Advertisement
Advertisement