Khut yachem u SP ya ki tre Hotel wa Guest House ka WJH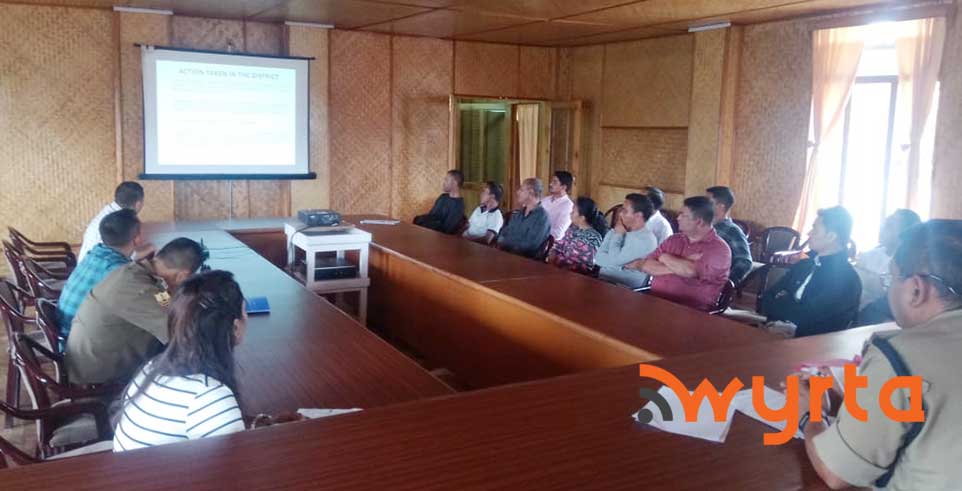 Jowai: Hei yatoh wa i chah khayi ki khynnah kynthai wow leh ya ki kaam wa pyrchah yaka aiñ, ka yung krehkaam u Superintendent of Police West Jaiñtia Hills ynne ka sngi da khut yalang ko ya waroh ki tre nadooh ki Manager ki Hotel waki Guest House hapoh ka District ha Conference Hall u SP ha Jowai .
U Bijay Chettri, MPS, Additional Superintendent of Police, WJHs da klam u ya kiwa boon ki kaam wa i kitkhlieh ki Hotel wa Guest House wa hap ki wow pynkrehkaam yow lai ki thaw sah yong ki u chah pynemkaam bakla haki kaam pyrchah yaka aiñ.
Advertisement
---
Waroh da wan chimbynta 20 ngut wei da emlang leh u Officer In-charge ka Jowai Police Station Police wa u In-charge ka Anti-Narcotics Task Force (ANTF).
Neiliang u Superintendent of Police da dep u leh wow yaklam wa kiwa boon kiwi heiyatoh wa kani ka jooh ka kaam.