COVID-19: La 118,447 ngut kiwa yoh, 3,234 ngut kiwa chait haki 24 kynta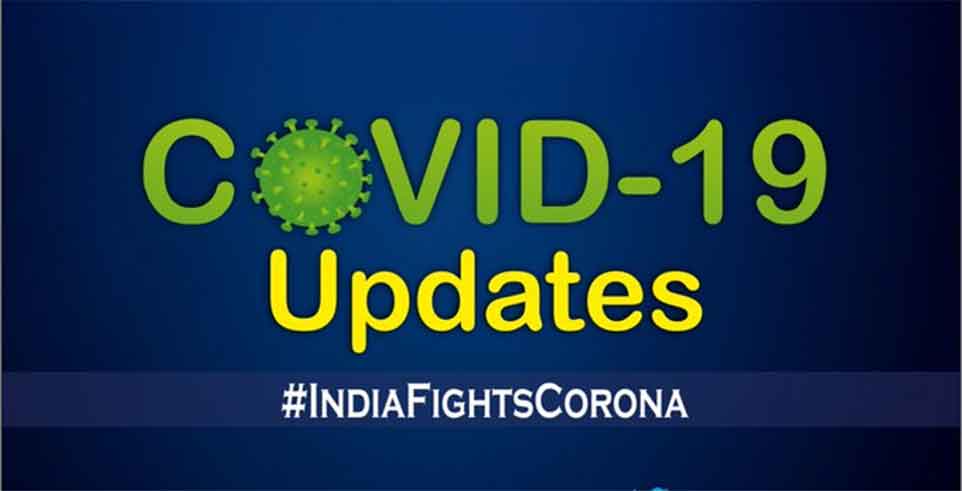 Ka Ministry of Health and Family Welfare ka ri India da pyntip ko wa ha kini ki 24 kynta iwa hadooh 8 waje i step ka 22 tarik, kiwa dang chah ktah ha u COVID-19 da em ki 6,088 ngut.
Na kini ki 6,088 ngut kiwa dang yoh thymme ya uni u khñiang khlam da em ki 2,706 ngut katwa kiwa chait won da em ki 3,234 iwa pteiñ biang wa boon kiwa chait bar ya kiwa yoh. Kiwa yap da em ki 148 ngut.
Advertisement
---
Ka jylla Maharashtra dang pteiñ hi ko wow man ka jylla chah ktah dooh hapoh ka ri deiwa em 41,642 kiwa da yoh ya u COVID-19 heiwa na kini 11,726 ngut toh kiwa da chait wa 1454 ngut kiwa da yap, wei aw jan man ka sngi hadooh chiteiñ kiwa dang yoh ya uni u khñiang toh kiwa hapoh kani ka jylla.
Ki jylla/UT kiwa hadooh katni dang em hapoh 10 ngut kiwa chah ktah toh ka Arunachal Pradesh kawa em uwi uwa da chait, ka Mizoram leh i jooh waka Dadar Nagar Haveli kawa em uwi uwa dang chah ktah.
Kiwa em won hapoh 50 ngut kiwa chah ktah toh ka Meghalaya (14 ngut wei da chait 12 ngut), Puducherry (20 ngut wei da chait 10 ngut), Manipur (25 ngut wei da chait 2 ngut), Andaman & Nicobar Islands (33 ngut wei da chait waroh 33 ngut), Ladakh (44 ngut wei da chait 43 ngut).
Ha waroh won ka ri, kiwa dang em ya uni u khñiang (Active Case) da em ki 66,330 ngut, kiwa chait 48,534 ngut, kiwa yap 3,583 ngut iwa da poi waroh 118,447 ngut.