Da ka ram haap chim u Hameshaniah Suiam wow yoh u lai yakhun cha Russia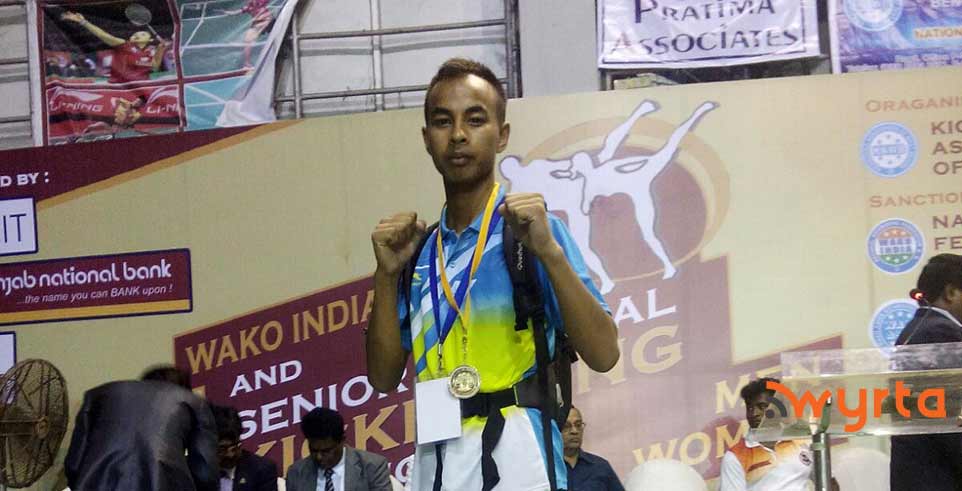 Shillong: I em ki artylli ki seiñ wa pait ya ka Kickboxing Meghalaya ki wym ye u yakrehlang da wanrah ko i chitom ya ki Kickboxer wei wow yoh poisa ki u lai chimbynta ha ki yakop khamtam ya uwi na kiwa pawnaam yaleh Kickboxing ka jylla u Hameshaniah Suiam uwa na Shangpung, West Jaiñtia Hills uwa da chah jied yow mihkhmat ya ka ri cha ka 9th Diamond World Cup, wa pynman da ka World Association of Kickboxing Organisations (WAKO) ha Russia ka wow sdang nadooh kani ka 30 tarik hadooh ka 4 tarik u Naiynru.
Ki artylli ki seiñ Kickboxing hapoh Meghalaya toh ka Meghalaya State Kickboxing Association (MSKA) wa yahkhmat da u Lorenzo Warjri waka Meghalaya Association of Kickboxing Organisations (MAKO) wa yahkhmat da u Donny Ranee. Pyn-ar kini ki seiñ da em ki ya jar jiar ki Kickboxer wei da wanrah ko i chitom ya ka Meghalaya State Olympic Association namo ka Directorate of Sports & Youth Affairs yei yi u pynhun.
Advertisement
---
Ha u Thohlakhmi (Feb) da pynbna wa u Hameshniah Suiam, u Pynnehbor Mylliemngap, u Elbring Umbah, wa u Babit Kharsahnoh kiwa hapoh ka MSKA da jied ya ki wow lai ki cha Russia.
U Hameshaniah toh uwa da yoh takma ksiar la soo sien hapoh ka ri wei da chimbynta u leh ha ki yakop wa cha baar ri kam cha Ireland, Italy, Hungary wei ynnin u snem da poi u cha i kyrdan wa 5 hapoh pyrthai ha ka Kickboxing.
Yow lai cha Russia da emkaam ki waroh ki soo ngut T. 8 Lak wei da pyrchang ki wow thooh yarap nadooh ki paidbah, ka sorkar wa kiwa mihkhmat ki MLA wa MDC tangwa ka poisa ym dap ko.
Kamtæ u Hame ym yohsa de u da paan noh u da ka ram naka Bank ya oo samen yow yoh u lai chimbynta wei da pynbiang u ya ki kot ki sla yow phah ya ka poisa cha Russia yow pyntikna wa daw chimbynta u.
U Hame toh uwa dang lai puræ ym toh uwa da kreh tangwa kattæ leh ya ini wei ym pu em pyrkhat u kammon wow su biang ya ka ram wei kattæ da ong u wa kwah u du wow pyrkhat donhi kammon wow pynkhreh yow lai chimbynta ha kani ka lympung ya kura ka wow pynman ha Russia.