Da pyllait ka DC Ladthadlaboh ya ki ticket Lucky Draw yong ka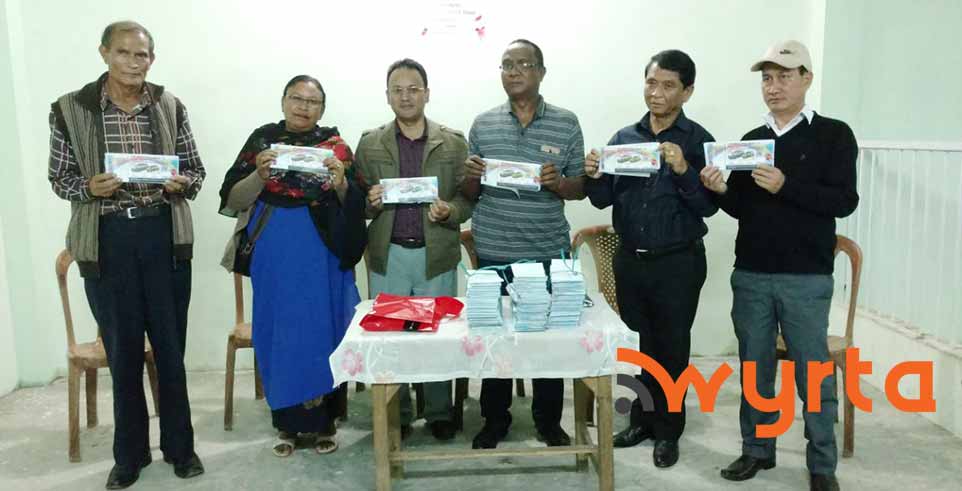 Advertisement
---
Jowai: Ka Dorbar Chnong Ladthadlaboh ynne i janmiet da pyllait paidbah ko ya ki ticket Lucky Draw yong ka neibynta u kyntu ya ka yarong poisa ka chnong neibynta ka 2nd Phase Construction of Ladthadlaboh LP and UP School, namo wow yarap poisa neibynta wow chna pynheh ya ka yung skur ka chnong.
Ya kini ki ticket da pyllait paidbah ha ka yalang wa pynman ha Indoor Sports Hall, da ka Perina Shylla kawa man kawi na kiwa yahkhmat ya ka seiñ kynthai ka chnong.
Ha kani ka yalang da emlang leh u Waheh Chnong ka chnong u L.D. Lakiang, U Chairman Chnong u J.M. Paswet, u Secretary ka Lucky Draw u F. Laloo, wa kiwi kiwi ki waheh ka chnong.
Ya kini ki ticket u pynkhle ha ka 3 Khonchonglad (Nov) 2017 ha Madan Ladthadlaboh.
Ki Prize yong kani ka khle nasib man ki kamni hawah:
1st Prize :- Hyundai i20
2nd Prize :- Maruti Alto 800
3rd Prize :- T. 1 Lak
Consolation Prize :- 3 tylli T. 10,000 kawi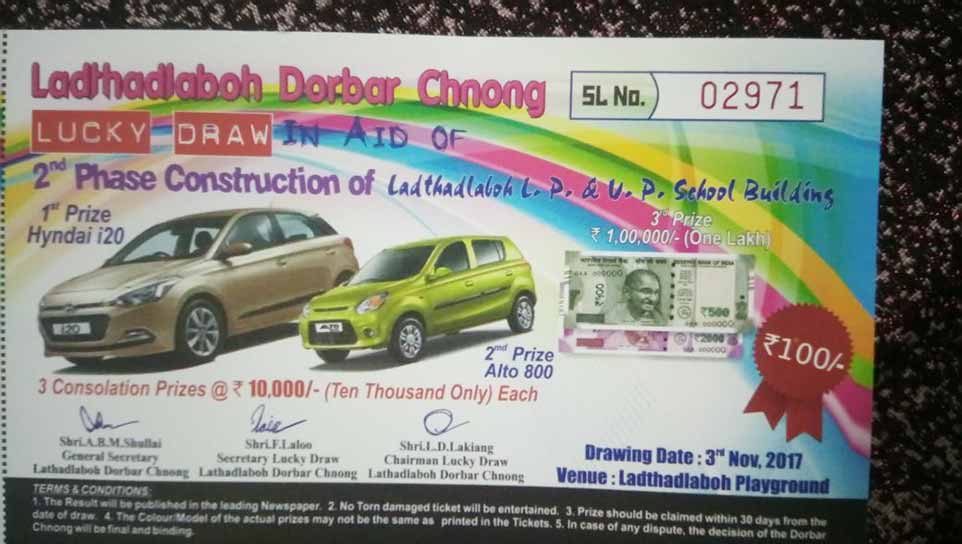 Advertisement