Da pynman ka DLSA ya ka esikai hajrong ki aiñ wa i hok ki khynnah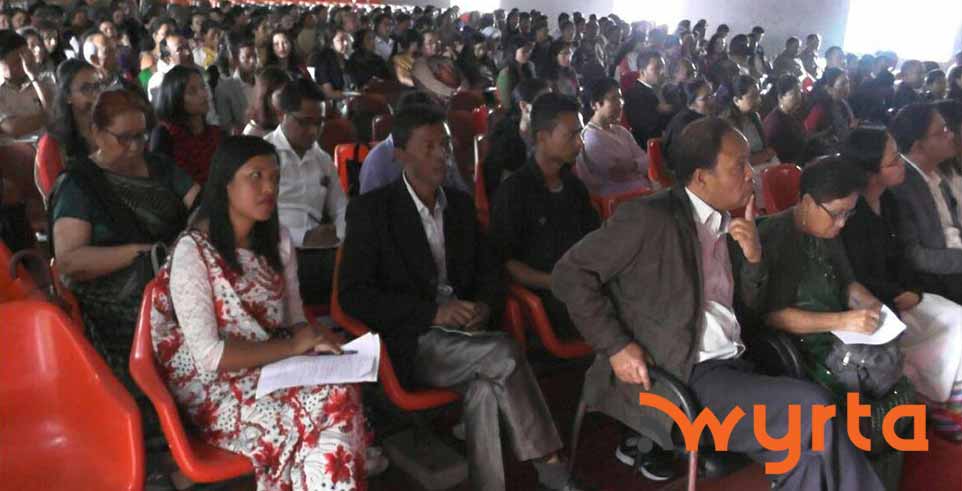 Jowai: Ka yungkrehkaam District Legal Service Authority, West Jaiñtia Hills hei yakrehlang waka District Child Protection Unit, Jowai da pynman ki ya ka yalang pynsñiawthooh paidbah kawa chi sngi hajrong ka aiñ Juvenile Justice (Care and Protection of Children) Act 2015 waka aiñ Protection of Children from Sexual Offences (POCSO) Act 2012 ynnin ka sngi ha District Library Auditorium, Mynthong, Jowai.
Ka Pansngait R. Marwein, Protection Officer (Institutional Care), DCPU Jowai hei klam waiphang da ong ko wa i thmu kani ka yalang toh wow pynsñiawthooh yei hok yong ki khynnah.
Advertisement
---
Kiwi ki bru chemphang wa da wan e ya i klam ha kani ka sngi kynthup ki ya ka L. Lyngdoh, Programme Officer, State Adoption Resource Agency, Shillong, ka R.D. Kynjing, District Child Protection Officer, ka R. Suchiang, Officer In-charge Special Juvenile Police Unit naka Police Department wa u S. Changsan, Special Public Prosecutor (POSCO) West Jaintia Hills District, uwa da klam hajrong kini ki aiñ.
Ya kani ka yalang da emlang leh u D.S. Marbaniang, Member Secretary, District Legal Services Authority, West Jaiñtia Hills District Jowai, ka J. Synnah, District Social Welfare Officer, Jowai, ka M. Pde, District School Education Officer, Jowai, ki Doctor na ki PHC, CHC, kiwa sikai skur wa ki khynnah skur.