Da pynman ya ka Assam Rifles Martyrs' Memorial Webinar wa nyngkong dooh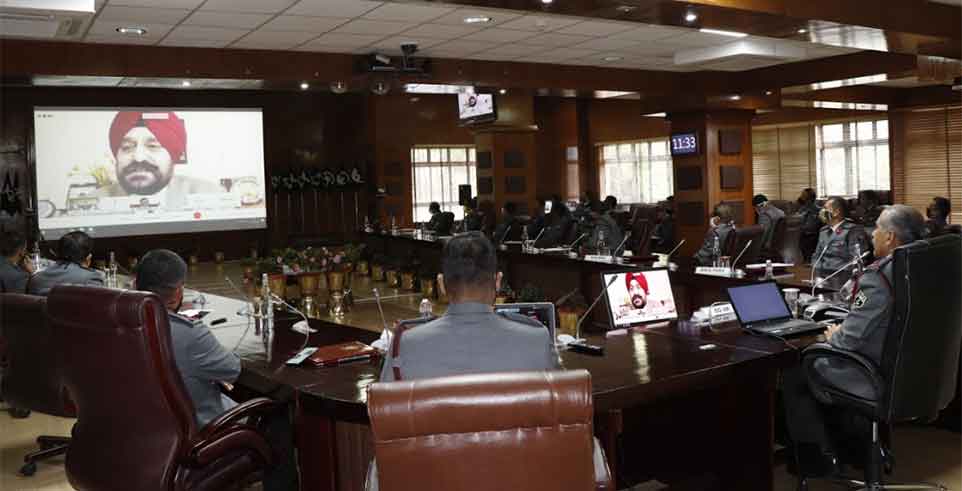 Ka Assam Rifles chirup wa ka United Service Institution (USI) of India da pynman ko ya ka Assam Rifles Martyrs' Memorial Webinar wa nyngkong dooh hajrong ka phang "Assam Rifles' Role in the Act East Policy in the backdrop of North East Security Calculus".
U Maj Gen BK Sharma, AVSM, SM**, Director USI of India da yahkhmat u wow pynman ya kani ka webinar heiwa da batai u ya ka thong krehkaam wa ong North East, Act East Policy wa kamjooh leh hajrong i kaamram ka Assam Rifles. 
U Lt Gen Sukhdeep Sangwan, AVSM, SM**, Director General Assam Rifles da khana u ya ka parom wa tbian ka Assam Rifles wa ki kaam yong ka ha ki thma bah wa ki yakhun hadien wa yoh laitlooid ka ri. Da ban joor u leh hajrong i chong chnaaiñ ha ka thaaiñ mihsngi. Da khana u leh ya ki kaam wa da leh ka Assam Rifles heiyatoh wa i yakhun pyrchah ya ka khlam COVID-19 katkam ki rai krehkaam ka sorkar pyrdi.
U General Bikram Singh, PVSM, UYSM, AVSM, SM, VSM (Retired), Former Chief of Army Staff da e u ya i klam da ekhublei u ya ka Assam Rifles wa da yaleh ki wow wanrah yei chong chngaaiñ ha ka thaaiñ wei da batai u leh ya ka thong krehkaam kawa ong Act East Policy.
Ya kani ka Webinar da pynkut da ki kyntien khublei na u Maj Gen SS Deusi, VSM, Additional Director General Assam Rifles wei ha kani ka sngi da chimbynta hadooh palat 500 ngut ki chipai (wa kynthup ya kiwa d chong-ngiah) na ka Indian Army, Assam Rifles, CAPF wa ki bru paidbah. Ya kani ka yalang da pynlai da u r Roshan Khanijo, Assistant Director Research, USI of India.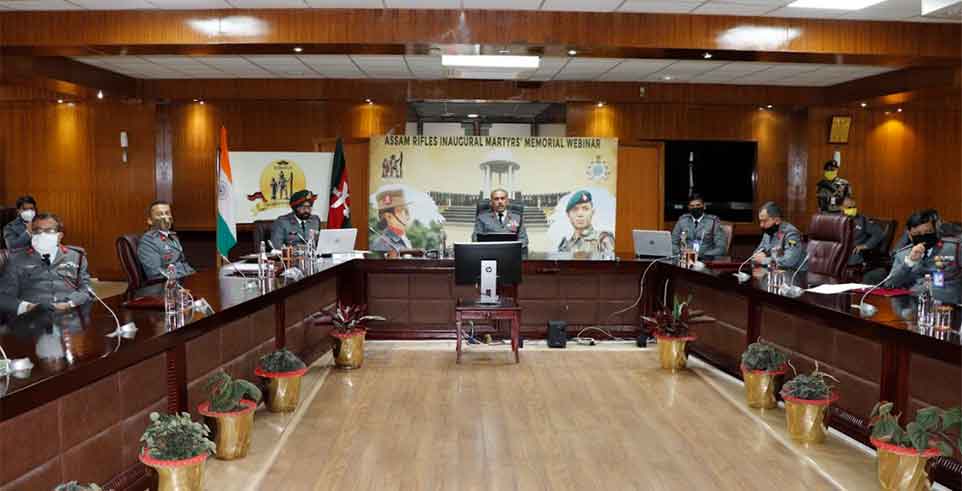 Advertisement