Da sakhi yaka Nurses Week ha Ummulong CHC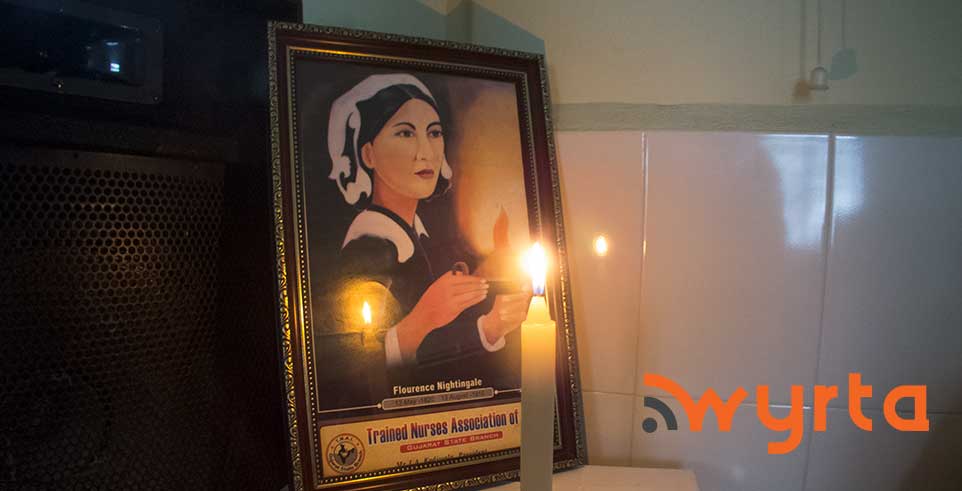 Jowai : Ka Trained Nurses Association of India, Jaiñtia Hills Unit ynne da sakhi ko yaka Nurses Week ha Ummulong CHC hajrong ka phang "A force for change : Improving health system's resilience".
Ya kani ka sngi kynmoo warom kawa man leh kam ka sngikha ka Florence Nightingale. Ka Florence Nightingale man ko ka bru kawa em i sñiaw ya kiwa em hapyrdi i chitom i saja wei haki por thma ka-it bha ko u pyllut por yow chakri u sumaar ya ki bru kiwa chitom kiwa mynsoo waroh chi sngi chi synñiaw hadooh wada yoh ko yei naam "The Lady with the Lamp" næ ka bru waka charak. Wei hadien kattu katni snem da sdang ko yaka thaw sikai nurse wei da yoh ko yei burom ha kylleiñ ka pyrthai.
Ya kani ka Nurses Week da wan sakhi da ki nurse na kyllaiñ ka West Jaiñtia Hills heiwa u ma Phasmon Dkhar, EM ka JHADC da man u kam u kongsan katwa u Dr. L. Lamare, Incharge ka Ummulong CHC daman u kam u symbood kongsan.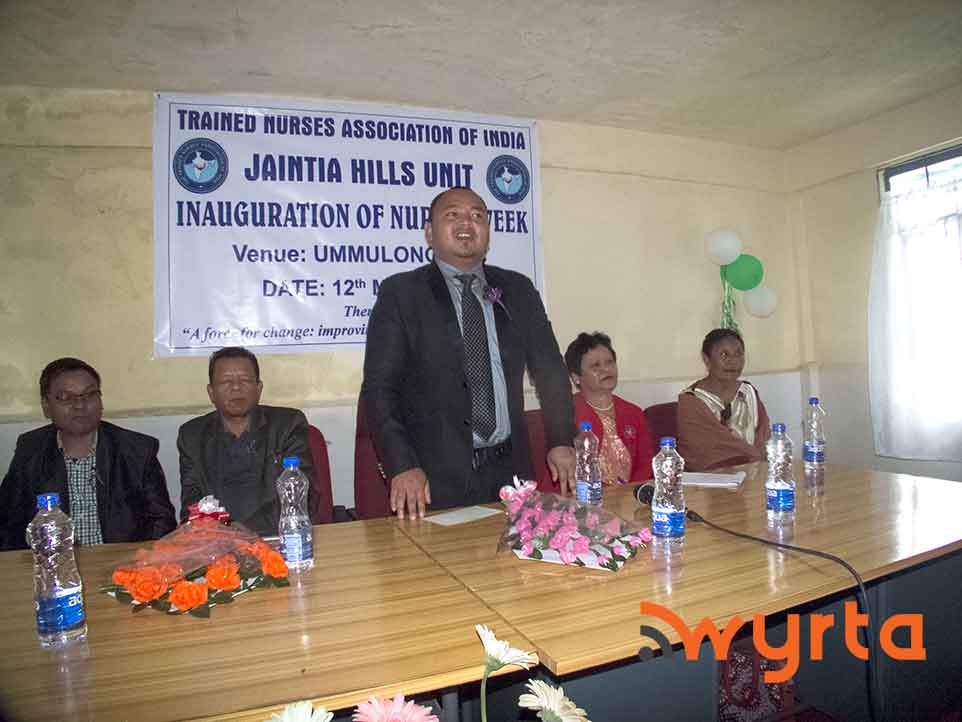 Hachwa wow sdang da yoh yei rwai naki khynnah puræ nurse ka Noman Tunnel Hospital School of Nursing.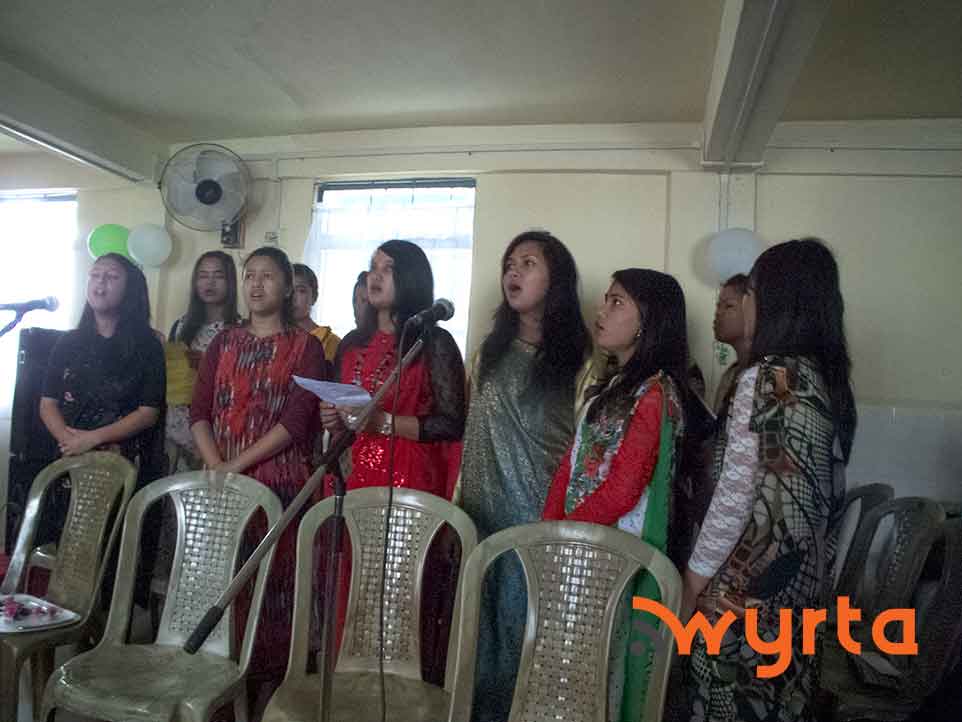 Ya kani ka sngi da pyllai daka kong B. Thabah, Matron Jowai Civil Hospital, wei da yoh yaki kyntien lamphrang naka kong Jezzinia Phawa kawa man kam ka Staff Nurse ka DEIC Jowai.
U Dr L. Lamare hei klam yong oo da ong u wa ki nurse man ki u budloom i sumaar ya kiwa chitom saja la heiwon heiwon i por.
Katwa u ma Phasmon Dkhar kam u kongsan da e yaroh u yaki nurse wei kaam chakri yong ki. Heijooh i por da kyntu u wa ymhoi u niawchilliang ya kiwa dooh waduk ki wym em i stat i tip neibhah ki wot man ki ki bru wa emkaam yei chakri ki nurse.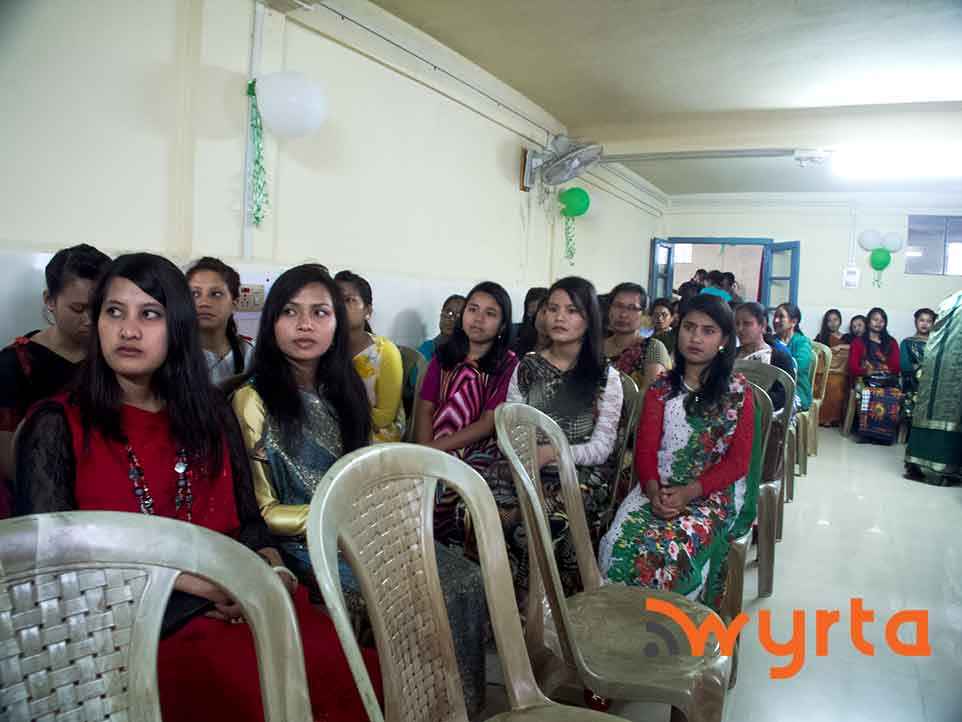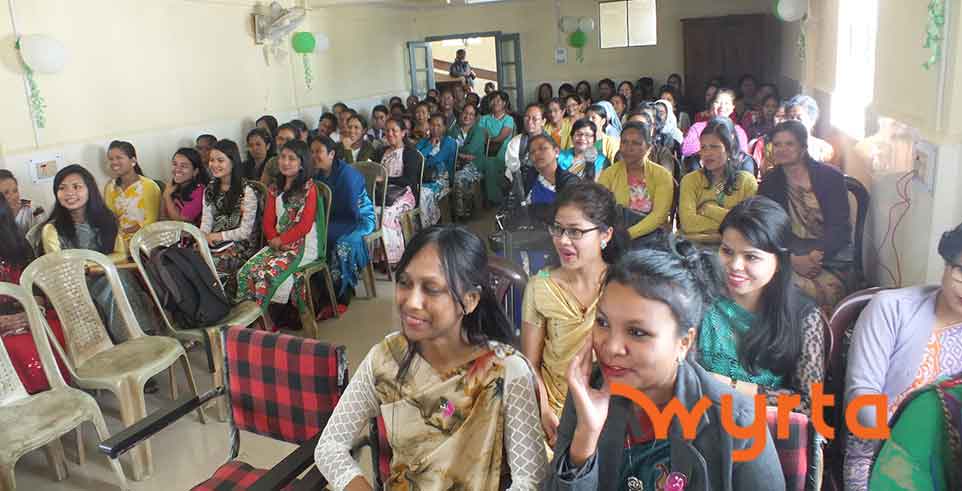 Da yoh leh yei klam naka Rtd. Matron, Shillong Civil Hospital, ka T. Sutnga waki kyntien Makhane na ka staff nurse ka Jowai Civil Hospital ka R. Rymbai.