Da sdang tih bniah yei yarap ka Yoga ya kiwa yoh COVID-19: Dr. Harsh Vardhan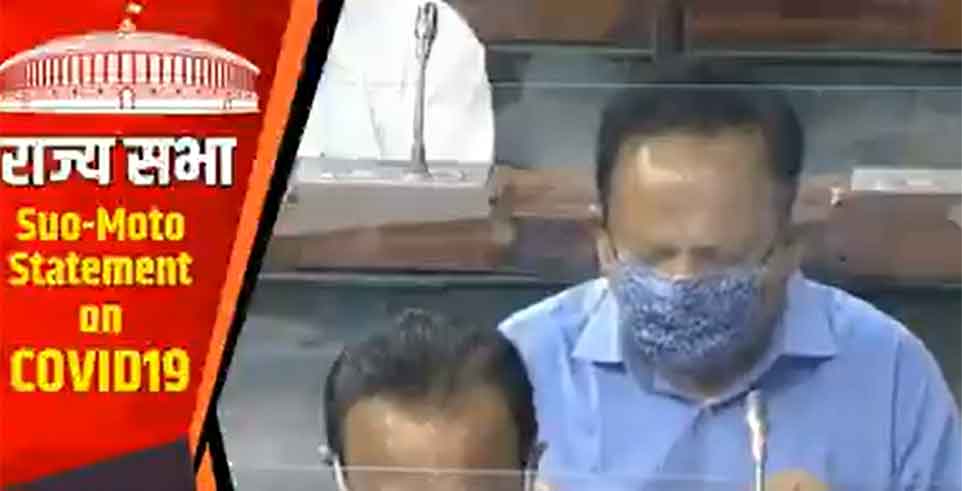 Advertisement
---
Ynne ka sngi u Montri ka chnat Ministry of Health and Family Welfare ka ri, u Dr. Harsh Vardhan da ong u wa ka Central Council for Research in Yoga & Naturopathy (CCRYN), da sdang ko wow thooh bniah (Research) wow pynsakhiat ya i yarap ka Yoga wow pynsmat chait ya kiwa yoh COVID–19 dei krehlang chirup wa ka Rajiv Gandhi Super Speciality Hospital, Delhi, AIIMS Delhi, AIIMS Rishikesh wa ka RML Hospital, Delhi.
Neidaw wa da khang pyrchah yei yalang paidbah (iwa da man wow khang yei poor u COVID-19), ki kyntien imsngi yong ka International Day of Yoga (IDY) 2020 toh iwa ong 'Yoga at Home, Yoga with Family' namo ka Yoga ha Yung wa ka Manyung.
Neiliang ka Ministry of AYUSH da sdang ko ya i esikai  Online kam ha ka Yoga Portal wa lyngba ki Social Media kam ka YouTube, Facebook, Twitter wa Instagram wow yarap u leh Yoga ha yung.
Chooh chooh ka Ministry da pynman ko leh ya ka 'My Life, My Yoga (MLMY)' kam ka yakob Jeevan Yoga Video Blogging wei dei yakrehlang wa ka PrasarBharati yow pynyoo kammon wow leh Yoga lyngba ka DD National.
Kam chibynta yong ka IDY ka Ministry da yaklam ko wa ki Gram Pradhan heiyatoh kammon wow kreh neibynta wow kyntu kynrong ya ka Yoga ha ki chnong wei da riñ leh ya ki Common Service Centers (CSCs) ka Ministry of Electronics & IT wow kyntu kynrong ya ka Yoga ha ki thaw palat-sor.