Daw e sikai ya kitu wa em i thmu u thap kreh chipai wa pulit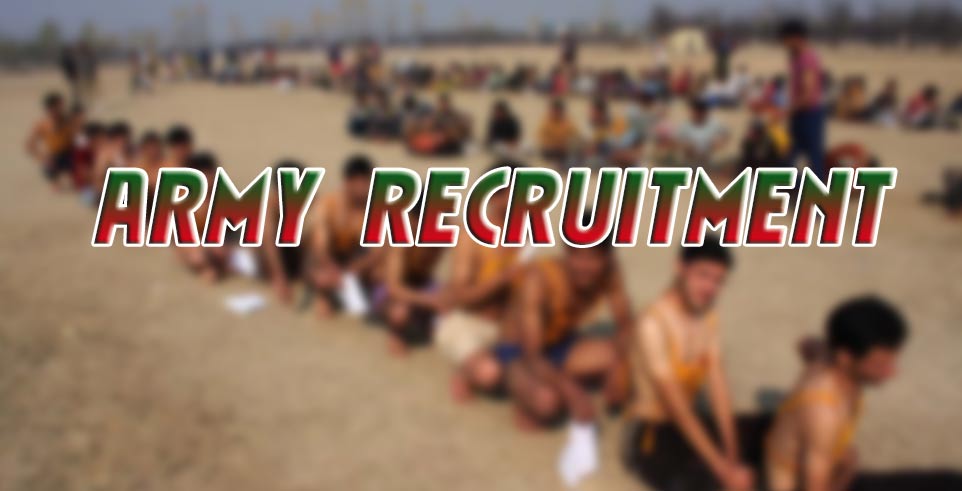 Advertisement
---
Jowai : Hei yatoh wa i thap kreh kaam chipai wa lait kreh hadooh 1584 tylli ka wadaw pynman ha ka 13 tarik u Naitung (April) ha Dikki Bandi Stadium, Tura; neiliang u DC ka West Jaiñtia Hills District daw pynman u ya ka Orientation Programme ka wa chi sngi yow yarap ya waroh kiwa em i thmu yaleh kreh.
Ya kani ka Orientation Programme daw pynman ha kani ka 31 tarik ha District Library Auditorium Mynthong, Jowai nadooh ipor 10 waje i step. Daw emlang u Brigadier William Sturgeon u wow e yei klam hei yatoh waka Entrance Test wei kamjooh leh yei rukom pyllai yow yoh kreh chipai.
U SP ka West Jaintia Hills u R. Muthu leh daw klam u hei yatoh wa i thap kreh kaam pulit.
Ya kini ki 1584 ki krehkaam (post) neiliang ka tnat Pulit da kynthup ya ka tnat Armed Branch, Unarmed Branch waka Special Forces SF-10. Katwa ya ki kaam chipai da kythup ya Soldier General Duty, Clerk, Store Keeping, Technical, Inventory Management, Technical and Tradesmen wa Re-enrolment of DSC personnel.
Ya ka All Indian Common Entrance Exam (CEE) neibynta kiwa chah jied daw pynman ha Army Public School, School ha ka 29 tarik Naisan (May), 2016.