Daw pynman ya ka "Moopun Waterfall Festival- 2017" ha ka 27 tarik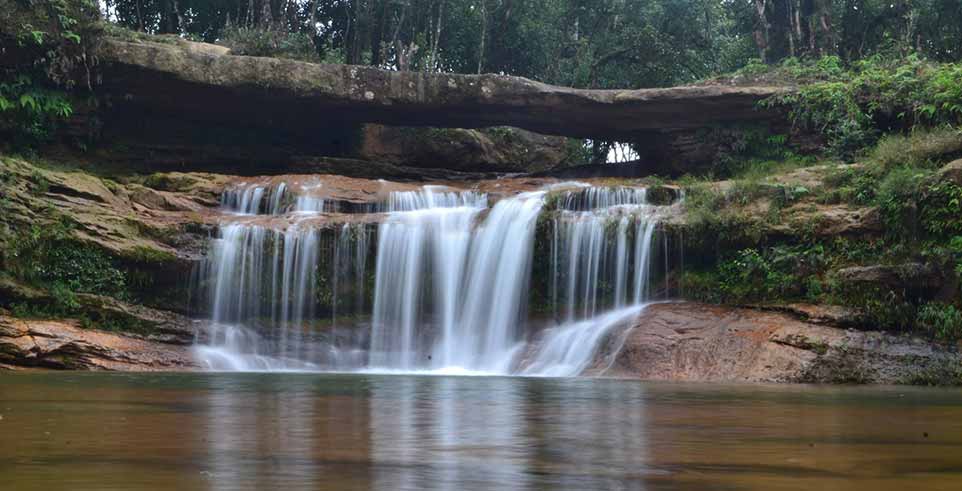 Jowai: Ka Dorbar Chnong Mutong, East Jaiñtia Hills District hei yakrehlang chirup wa ka yung krehkaam u Deputy Commissioner ka District wei kam chibynta yong ka "World Tourism Day", daw pynman ko ya ka "Moopun  Waterfall Festival- 2017", ha chnong Mutong ha ka 27 tarik uni u bnai nadooh 10:30 waje i step.
Ha kani ka sngi daw wai paidbah ya ka Moopun Waterfall Tourism Project da u Deputy Commissioner ka East Jaiñtia Hills, u MS Lhuid, IAS.
Ha kani ka sngi daw em boonjait ki yakop kam ka chongdur (Photography Competition), ka yakop yimpa (Swimming Competition), ka yakop pynyoo rong ya ki mar wa pynmih na ka thaiñ (Exhibition of local products), ka yakop Siatkhnam ka Cross Country Run wa kiwi kiwi.
Da pyntip leh wa daw em ki lehke wa kyrpang ki wow pynchohbiej ya ki paidbah kiwa wan paitke kam i wai ya ka Kchaaid Moopun (Panorama View of Moopun Waterfall), ka yingkeiñ Moopun, ki syntu Tymmohphare waphær, wa kiwi kiwi.
Kani ka kchaaid Moopun toh kawa em ha ka Umjhia kawa hap cha ka wah Myntdu ha chwa wow poi cha ka kchaaid Rynji.
Kamtæ ka chnong da khut sñiawbha ko ya ki paidbah wow wan cha kani ka lehkmen wa chisngi ka chnong.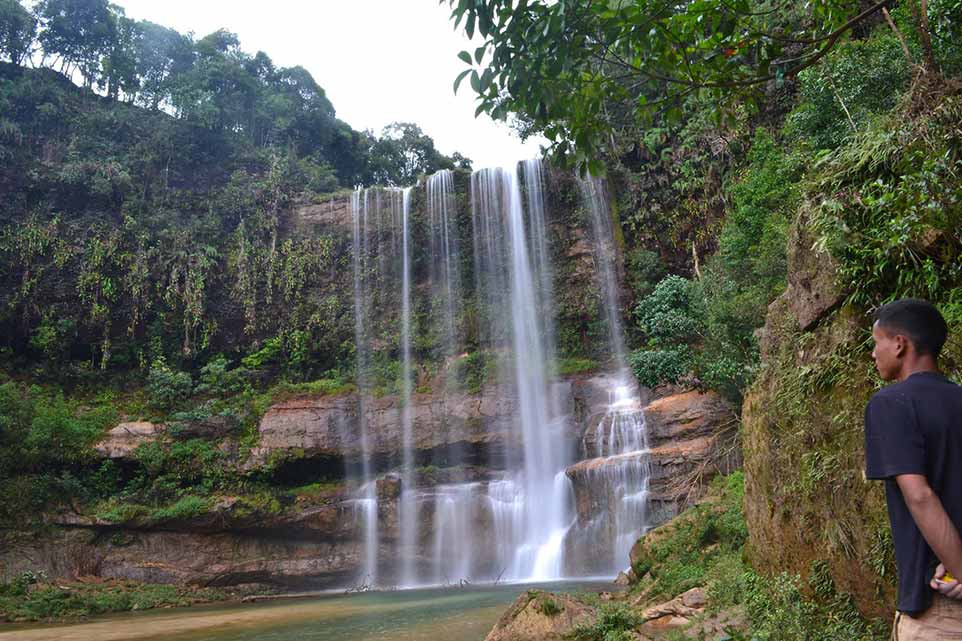 (Feature Image-By S. Siangshai)