Daw ye i wow yada ya ka ri waroh kawi: General MM Naravane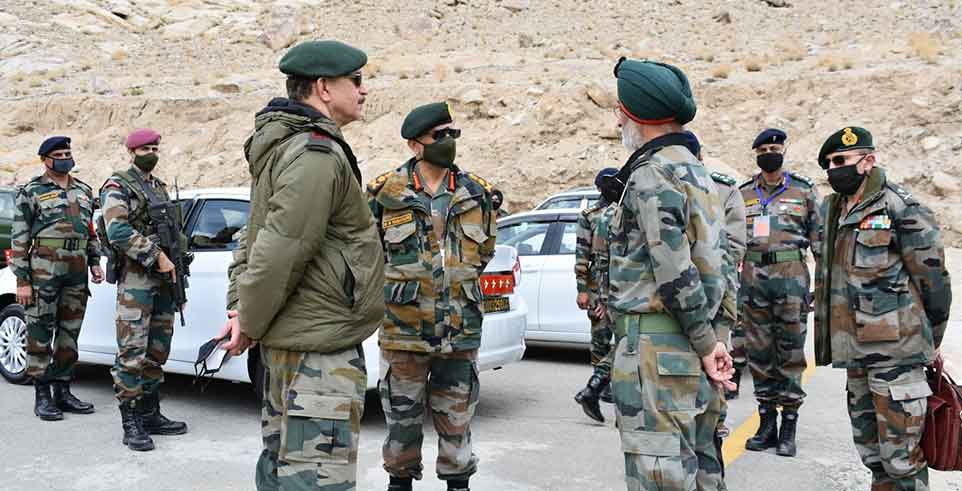 Advertisement
---
U khlieh ki chipai ka Indian Army, u Chief of the Army Staff (COAS), u General MM Naravane ynne da pynkut u ya i lai wa ar sngi yong oo ha Leh. 
Neiliang u COAS da poi u ha Leh ynnin ka 3 tarik wei da sylli u yei pynkhreh ki chipai  wei i man i long ha Line of Actual Control (LAC). 
U Narvane da yaklam u leh wa ki chipai wa ki sahep yong ki kiwa da sonteri ya u pood LAC ha ki loom wa jrong (High Altitude) heiwa da yaroh u ya ki hajrong i mynsien wa chlur wa i mynsien chakri yong ki neibynta wow yada ya ka ri deiwa kyntu leh ya ki waroh wow man ki kiwa husiar wei kiwa pynkhreh.
Chooh choh u Narbane da ong u wa i man i long ha LAC man i iwa sy'ir wei ka India yaleh ko wow pteiñ yei yaklam neiliang ki bru sorkar wa ki bor Chipai yong ki ar ri (India wa China) deiwa Pynrap wa ini daw pteiñ i yaklam ha kini ki por wow wan. 
Heijooh i por da ong u, "Daw yaleh katwa ye wow pynneh yei man i long iwa suk (Status Quo), tangwa lada deiwi daw ye i (Chipai) wow yada ya ka ri waroh kawi".
Na Leh, u Lt. Gen. YK Joshi, uwa man u General Officer Commanding-in-Chief, Northern Command wa u Lt. General Harinder Singh, GOC, Fire and Fury Corps da batai ki ya u Narvane hajrong i pynkhreh wa i man i long ha tymbud u LAC khamtam heipor tlang.