Pynche ka Law Department ka jylla hajrong ki khubor COVID-19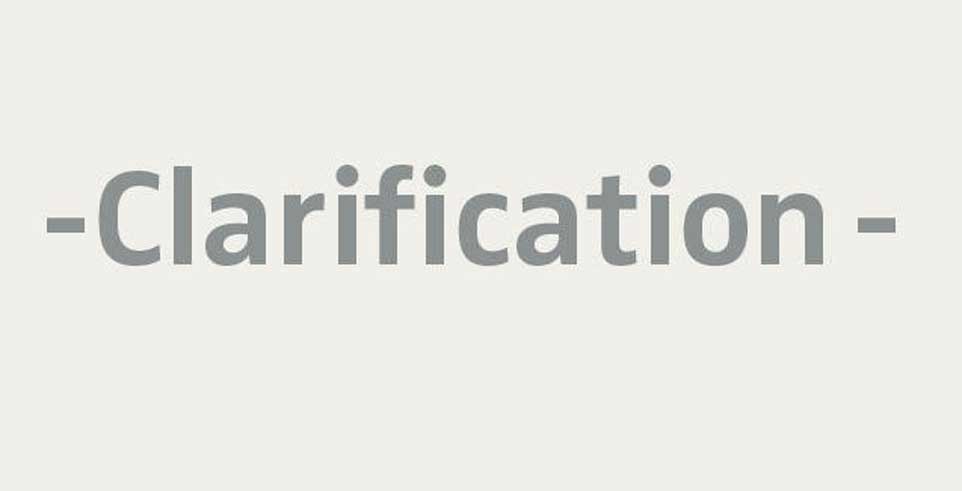 Advertisement
---
Advertisement
---
Hadien wa mih ka khubor wa ong wa em ki wakreh ka chnat Law Department wa yoh COVID-19, neiliang u AK Sangma, Additional Secretary to the Government of Meghalaya, Law Department da pynche wa ym em yurim wow pynyatoh ya i pyrtuid ka chnat wa ki bru wa yoh COVID-19 neibhah ini da wanrah i yei tieñ wei sorsa kamjooh leh i eh i khoo hapyrdi ki wakreh kani ka chnat iwa da pynthut yei rukom krehkaam yong ka.
Da ong ka chnat wa ki wakreh yong ka da wan kreh ki dei langær ha ki kynta krehkaam nadooh 10:00 i step hadooh 5:00 i janmiet hadooh ka 3 Naikhynde, 2020 wei ym em yoh yutip ki wa em ki wakreh wa yoh COVID-19.
Chooh chooh ka chnat da ong wa ymtip ya kini ki bru wa yoh COVID-19 lait na iwa ong wa toh kiwa naka Law Department.
Ka chnat kawa man kawi na kiwa emkaam wei wa kongsan tam ha ka jylla, neiliang ki khlieh yong ka da e hukum ko ya ki sahep wa ki wakreh waroh wow bood ki thij ya ka Standard Operating Protocols (SOP), wa kiwi kiwi heiyatoh wa u COVID-19, nadooh wow leh ya ka Thermal Screening hawa psiah, wow sait kti heipor kreh wow sap mask wei wow jngai iwi na iwi wei ka chnat da phah wan kreh ko ya kiwa kreh mar chiteiñ namo 50% deiwa phah wan ya ki ha ka sngi pood.
Hadooh wa pynmih ya ki khubor, neiliang ka chnat ym em chem næ tip ko ya kiwon kiwon ki wakreh yong ka kiwa dang yoh COVID-19.
Khaddooh ka chnat da kyntu ko wow kiar u pynmih khubor khlem pyntikna neibhah ini daw ktah i ya ka chnat kawa kreh neibynta i bha i miat ki paidbah ka jylla waroh kawi.