Dooh u R.C. Laloo wa u Sniawbhalang Dhar ya ka chuki yong ki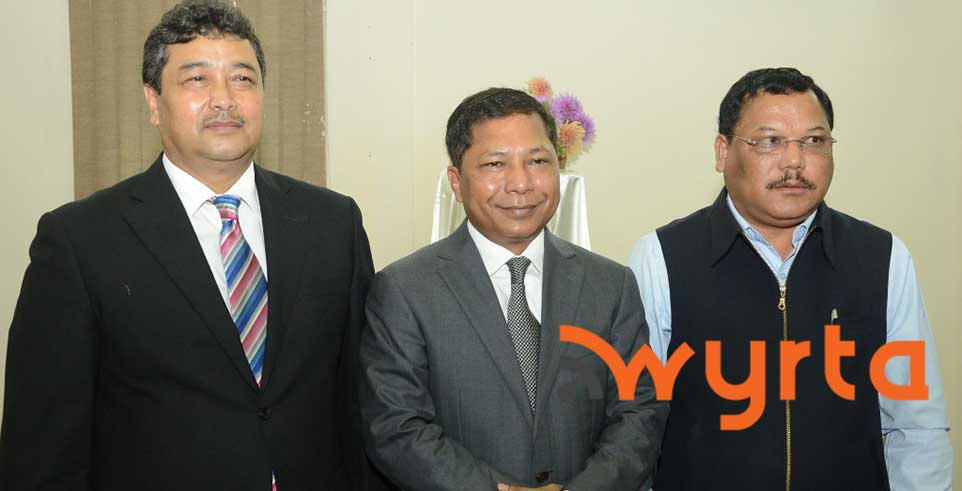 Advertisement
---
Jowai : Ka sorkar u Dr. Mukul Sangma hadien wa dep pynbaam smai thymme ya ki montri thymme wa kynthup ya u Martin M. Danggo wa u Ronnie V. Lyngdoh ynne ka sngi, u CM da pynthymme u leh ya ki montri (Portfolio) yong waroh ki Montri ka Dorbar (Cabinet Minister).
Ya u Dr. R.C. Laloo da e ha oo ya ka Food, Civil Supplies and Consumer Affairs, Elections, Revenue and Disaster Management, Home (Passport) Reorganisation, Science and Technology katwa ya ka School Education & Literacy kawa jooh ksoh u da lai ko cha ka Deborah C. Marak.
Advertisement
---
U ma Sñiawbhalang Dhar da e ha oo ya ka Power, Community & Rural Development, Home (Jails), Legal Metrology katwa ya ka PWD (Roads) wa jooh ksoh u da lai cha u Martin M. Dangoo uwa ksoh leh ya ka Stamps & Registration.
U Montri wa thymme u Ronnie V. Lyngdoh won da yoh u ksoh ya ka Urban Affairs wa kynthup ya ka Municipal Adminstration wa ka Soil & Water Conservation, Arts & Culture.
Advertisement