International Day of Older Persons celebrated at Salmanpara South West Garo Hills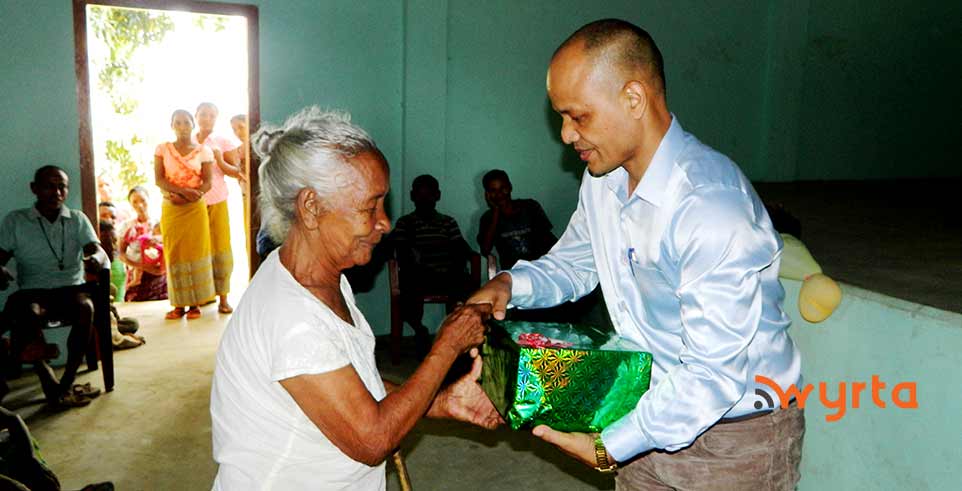 Salmanpara : Together with the rest of the nations, the International Day of the Older Persons was celebrated at Salmanpara in South West Garo Hills in a befitting manner today. The function to mark the day was organized by the District Social Welfare Office, Ampati, where nearly 300 senior citizens were presented with gifts as a token of love and respect.
Two oldest citizens of the district, one male and one female, were also felicitated on the occasion. Executive Secretary of A'chik Baptist Krima VI, Rev. I. A. Sangma participated in the celebration as a special guest.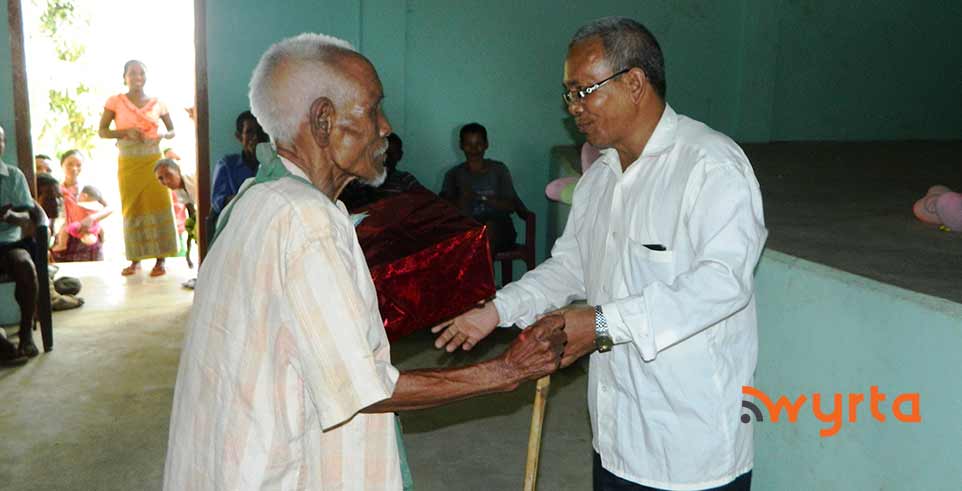 SDMO, Ampati, Dr.C. R. Sangma deliberated at length on various ailments that affect older persons like diabetes, coronary heart diseases, depression, blood pressure, cataract, etc and stressed the need for daily physical activity, regular exercise, healthy food habits and regular health check up to maintain good health in old age.
Earlier, District Social Welfare Officer, Ampati, Linda J. Sangma, briefly explained to the gathering how October 1st came to be designated as International Day of the Older Persons by the UN General Assembly, adding the need to realize the importance of elderly citizens and to appreciate their contributions to the society.
Retired teacher, Mrs.Austine B. Sangma, Assistant Pastor of Chelipara, Mr.A. M. Sangma and CDPO, Zikzak, M. T. Sangma, were among others who also spoke on the occasion.