International Day of Older Persons observed at Mawkdok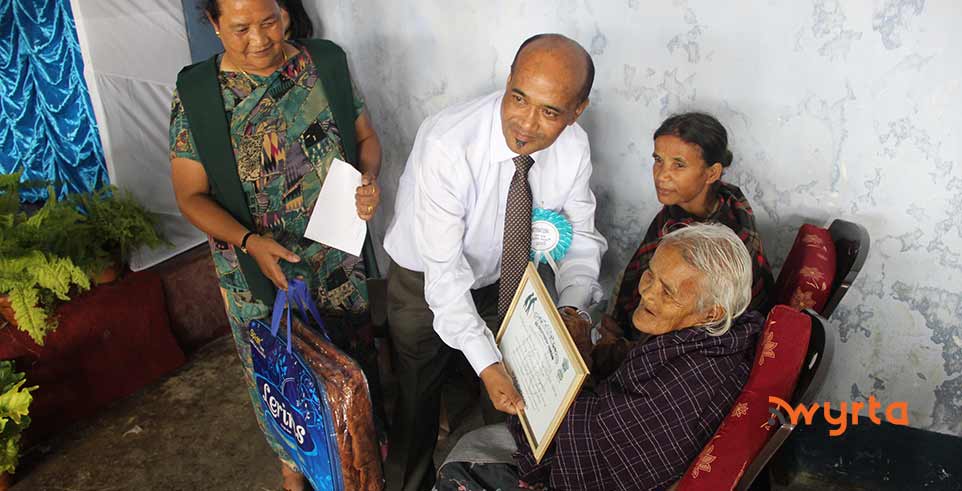 Mawkdok: Along with the rest of the world, the International Day of Older Persons was observed today at a function held at Mawkdok Community Hall, Mawkdok, East Khasi Hills on the theme "Sustainability and Age Inclusiveness in the Urban Environment". The programme was organized by the District Social Welfare Officer, Shillong.
T. Chyne, MLA, Sohra Constituency attended the programme as the Chief Guest in the presence of  K. Marbaniang, District Social Welfare Officer,  A. Shabong, Sardar  Elaka Laitlyngkot, E. Kharshandi, CDPO, Laitkroh ICDS, Project among others.
Speaking on the occasion, Chyne said that older person can always serve as a guiding force and source of inspirations for the young and the new generations in their day to day strides. Expressing concern for the plight of the old and the aged who are often abandoned or left unattended by their children, Mr. Chyne reminded that it was the duty of the children to respect and take responsibilities for making sure our parents are taken care properly.
As part of the programme, more than 100 senior citizens of Laitkroh C&RD block benefited from the free Medical Health Check-up Camp conducted by the District Medical Health Officer, East Khasi Hills and State Resource Centre, Civil Hospital, Shillong.
On the day, three eldest citizens of Laitkroh C&RD Block Smt. Hian Nongsteng aged 103 years of Laitlyngkot village, Mr. Khmew Khongsit aged 98 years of Kongthong village and Smt. Berisil Nongrum aged 100 years of Laitmawsiang village were honored and presented with gift hampers by the Chief Guest. All the senior citizens attended the programme were also presented with gift hampers.  (MIPR)