Ka e sikai kammon u chna sboh wa ki dawai khniang ha Ummulong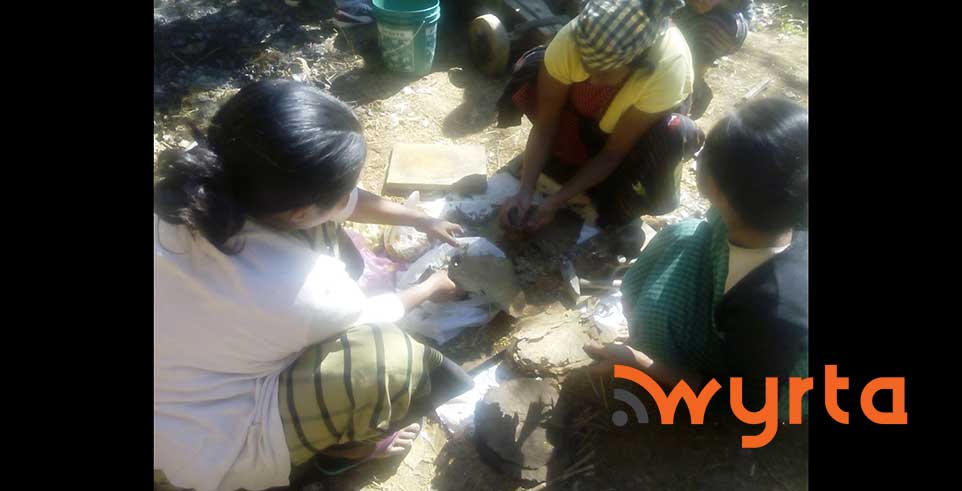 Advertisement
---
Jowai: Ka Bio Resources Development Centre (BRDC), Shillong ryngkat i yakrehlang ka Thadlaskein Enterprise Felicitation Centre (EFC) chirup wa ka Society of Urban and Rural Empowerment (SURE) ha kani ka 24 tarik da e sikai kyrpang ya ki warep ka chnong Ummulong West Jaiñtiia Hills District heiwa kammon u chna sboh, ki bitamin wa ki dawai tynyap khniang.
I thmu wow pynman ya kam kani ka esikai toh wow pyndooh pyndam ya ki dawai sboh næ dawai khniang kiwa jooh thied ki (Pesticides) kiwa ktah ya i thung i tep kamjooh leh ya ki bru. Kamtæ da kani ka rukom chna sboh wa ki dawai khniang kiwa ym ktah ya ki mar u man ki kiwa paka (organic) kiwa ym em iwon iwon i lut.
Ha kani ka sngi boon ki wa rep ma Ummulong da yoh myntoi ki na ka e sikai wa e u Richard Diengdoh, Multi Tasking Assistant (MTA),  ka Dr. M. Swer, Research Associates (RA), ka Elisha Jala, Research Associates (RA) wa kiwi kiwi.
Ya ka yalang e sikai da pyllai da u  Wallamboklang Diengdoh, Enterprice Resource Planning (ERP) yong ka Thadlaskeiñ Enterprice Fecilitation Centre (EFC) Block.
Also Read: E sikai ka BRDC ya kiwa rep u chna sboh, dawai khniang wa i bitamin ha ka chnong Wahiajier