Ka esikai wow pynembor ya kiwa tymbuiñ wa duna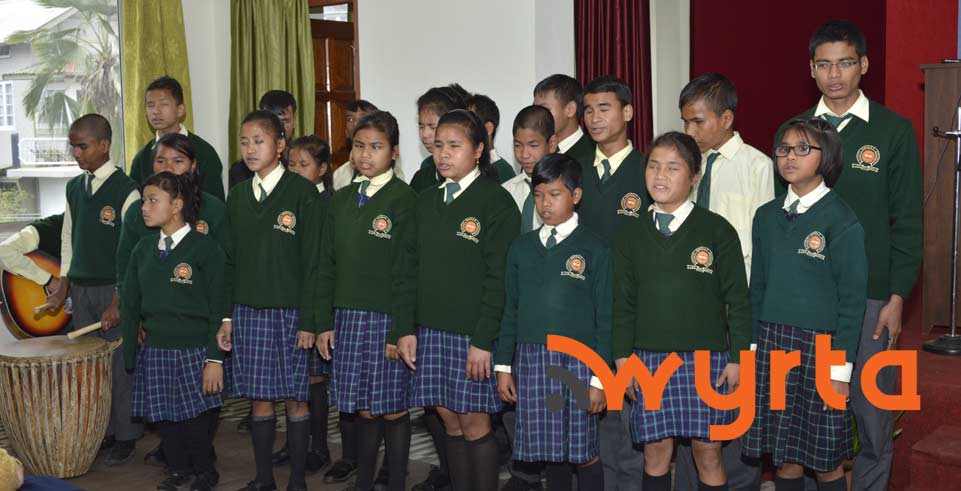 Advertisement
---
Shillong : Ka North East Regional Workshop on Rehabilitation of Persons with Disabilities da pynman ko ya ka yalang wa ar sngi neibynta ki bru wa duna ha i doh i pran yong ki.
Ya ka yalang da pynkut ynne ka sngi ha Moreau Institute of Integral Training, Shillong heiwa da wan wai ya kani ka Workshop da u H. Marwein, uwa man kam u Additional Chief Secretary In-Charge Social Welfare Department ha ka 8 tarik.
Ya kani ka Regional Workshop da pynman da ka Ali Yavar Jung National Institute for Speech and Hearing Disabilities (AYJNISHD), Mumbai hapoh ka tnat Department of Empowerment of Persons with Disabilities, Ministry of Social Justice & Empowerment, Government of India hei yakrehlang wa ka Office ka Commissioner for Persons with Disabilities, Government of Meghalaya, the State Resource Centre on Disability Affairs and Bethany Society, Shillong.
I thmu yong kani ka Workshop toh wow pyntipmit ya kiwa tymbuiñ ya kiwa stat sayan katni wow ye ki u im deibor yong ki hi yow ye ki leh hei jooh i por wow seiñ khih seiñ khan.
U Marwein hei klam yong oo da ong u wa da yooluti u wa ha kini ki ar sngi da yoh myntoi kiwa emlang wei da sñaiwthooh ki kamjooh leh wa daw mih i rai wa ka sorkar hei yatoh weini (Government Policy).
Ha kini ki ar sngi da man ko du wow pynsñiaw yei ki stat sayan katwa wow pynyoo won yei krehkaam won daw chimpor u pynkrehkaam ya ki.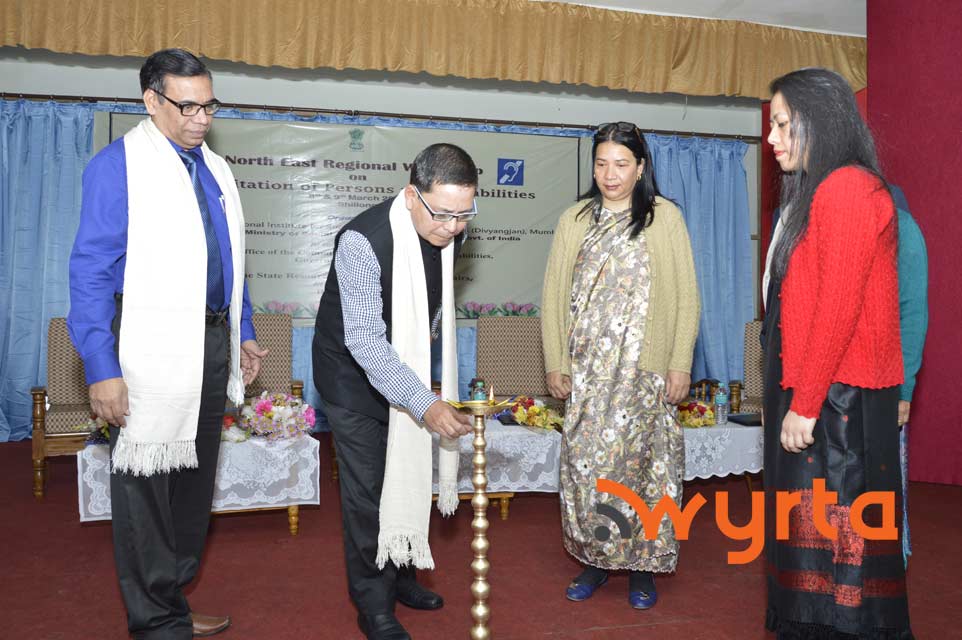 Advertisement