Ka jaitbru em ko hei maa nei wan buhai chnong kiwi: Paul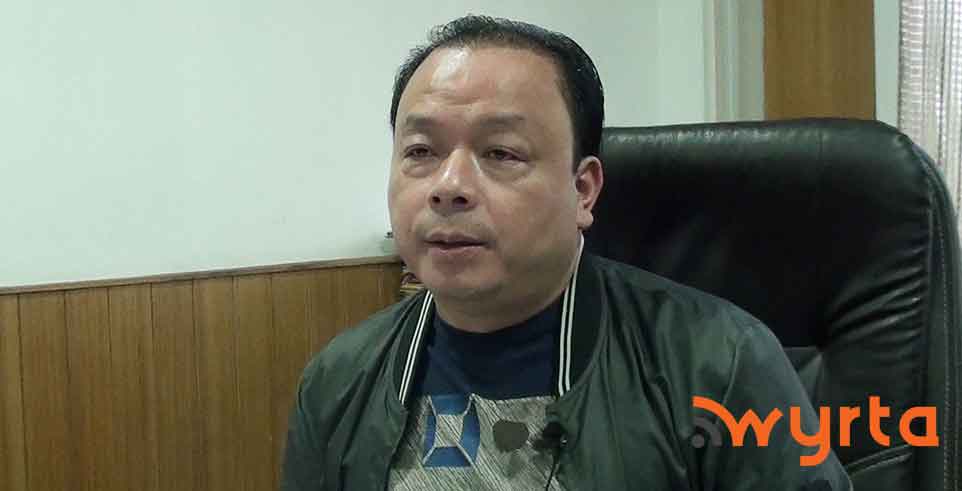 Shillong: U Working President ka UDP u Paul Lyngdoh uwa man leh u Executive Member (EM) ka Khasi Hills Autonomous District Council (KHADC) da pynsñiaw u yei sñiaw syier ya ka jaitbru na i wan buhai chnong kiwi kiwa na baar.
U Paul uwa jooh man leh uwa yahkhamt warim ka KSU da kyrchaan u leh yaka aiñ pynkhor ya i psiah ki bru na baar kawa tip kam ka Meghalaya Residents Safety and Security Act (MRSSA) 2016, kawa dang pynkhreh ka sorkar jylla wow pynkylla ya ki kattu katni ki kyndon da ka kynja Ordinance.
Advertisement
---
Hawa klam cha ki laad pathai khubor ynne, u Paul da ong u wa i maa ya ka jaitbru wa kitu ki bru kiwa ym em mih pyrtuid ha Assam nei pynkrehkaam ya ka National Register of Citizens (NRC) wa ki ye ki wow wan tooid cha kani ka jylla.
Sa iwi leh da ong u wa ka jylla Meghalaya em ko u pood wa jrong bha uwa ym em da pait bha waka Bangladesh kawa ye u psiah u mih ki bru wei sa kawi leh wa ki tre chnong ki dang duna bha ki ka bor wow yakhun ha ka kaam khayi pateiñ kawa da pynman yei chim kabu da kiwi ki jaitbru.
Da ong u wa i pynkrehkaam yaka Ordinance ka MRSSA ye ko wow wanrah yei sñiaw kulmar ya ki bru neidaw wa man ko ka sien wa nyngkong, tang wow ong wa ktah ko yaka kaam uiñke suwari ym man ware ko neibhah ka Sikkim leh ka em ko ki aiñ kiwa pait yei psiah i mih ki baar jylla tangwa ka joor i wan ki bru wa wan ke cha ka.
Da ong u wa kawa kongsan toh wow yada ya ki tre chnong ym toh de wow man ko kawa laitlan neibhah ka jaitbru khlem i yada ym neh slem ko na i chah hiar thma ha kiwi won.