Kem drug ki pulit ka ANTF wa chong dor palat T.1 klur na kawi ka manbei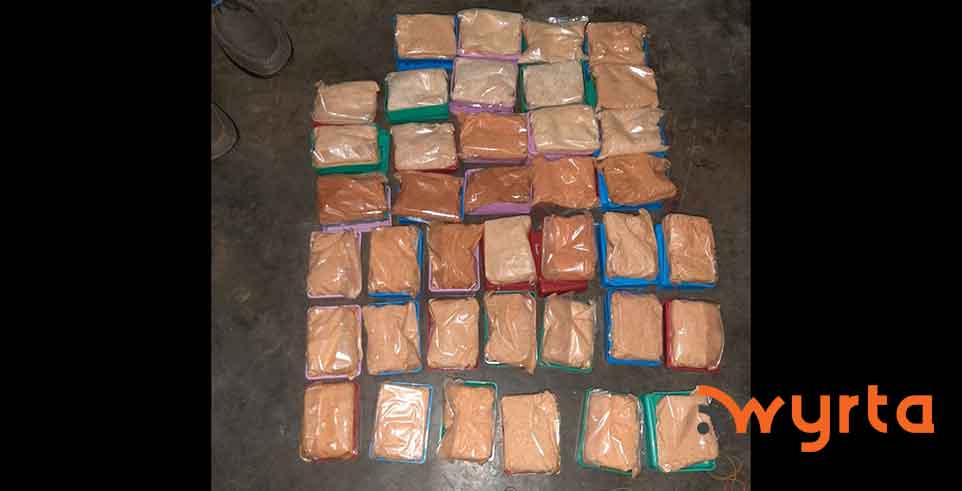 Shillong: Ki pulit ka Anti Narcotic Task Force (ANTF) yong ka East Khasi Hills District, ynnin ka sngi da yoh kem ki palat 500 gm i drug wa chong dor kamwa T.1 klur hawa khynra ya kawi ka yung ha Madanrting Pdeng Shnong.
Ka Superintendent of Police ka East Khasi Hills, ka Claudia A Lyngwa da ong ko wa ki pulit ki kreh chitom ki wow pyndooh jait ya i drugs wei i kdong ya kiwa khayi wa heh dang pteiñ ko wei ha ini i yaleh, ki pulit ynnin ka sngi da yoh kem ki ya i drugs wa palat chiteiñ kilo uwa chong dor palat T.1 klur.
Ha kani ka khynra drugs ki pulit, da kem leh ya kawi ka bru tip pyrtuid kam ka Kimneikhol Khongsai 49 snem i rta kaba kawa na jylla Manipur.
"Ya kani ka bru da rah hakhmat ka yung bichaar ynne ka sngi wei da pynngat yaka ha ka kyndon Section 21 (c) yong ka Narcotic Drugs and Psychotropic Substances Act, 1985," da pyntip ka SP.
Ka SP da ong ko wa ki pulit u leh da iwa joor ya ki tre yung yong ki thaw wa yoh wow kem ya u drugs, "Katkam ka Section 25 yong ka NDPS, Act ki tre yung leh hap chah pynchitom ki katkam ka aiñ," da ong ko.
Katkam wa pyntip ka SP, ki thaw kiwa chah ktah bha na i drugs toh ka Madanrting, Mawlai, Jaiaw, Mawprem, Jhalupara wa ka thaaiñ Polo.  
Ha i jooh i por ka SP da khut ko ya waroh ki seiñ wakreh mon sñiawbha, ki dorbar chnong wow ya krehlang lang ki neibynta wow pyndooh jait ya ini i jait dih pynmuaid uwa da man i kjut ha ka imlang sahlang.