Ki tarik wa emkaam u tip hei yatoh wa ka Bye Election ka KHADC wa ka JHADC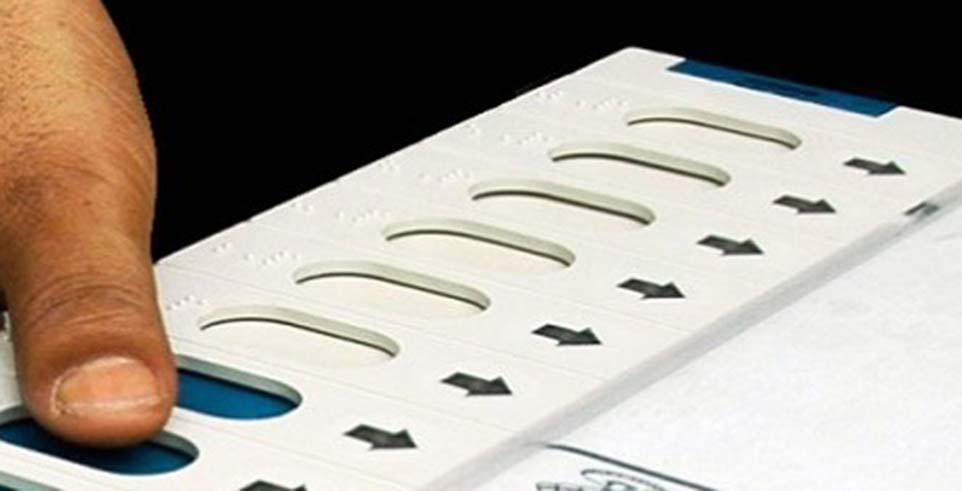 Advertisement
---
Shillong : U Commissioner & Secretary, Govt of Meghalaya, District Council Affairs ynne ka 21 tarik da pynbna u ya ki tarik wa emkaam hei yatoh wa ka Bye Election MDC hapoh ka JHADC wa ka KHADC.
Ki constituency heiwa daw pynman Bye Election toh ha 8-Nongkrem, 15-Laban-Mawprem, 22-Nongspung-Sohiong, 23-Mairang-Nongkhlaw, 24-Pariong-Mawthadraishan and 28-Rambrai-Jyrngam neibynta ka Khasi Hills Autonomous District Council wa ka 1-War-East hapoh ka Jaiñtia Hills Autonomous District Council.
Ki tarik wa emkaam toh kamni hawah :-
28 Khonchonglad (November) 2016 hapoh 3:00 waje i janmiet toh u file ya ki nomination.
28 Khonchonglad 2016 hadien 3:00 waje i janmiet u sylli næ scrutiny ya ki kot ki sla.
1 Kmaichonglad (December) 2016 ka sngi khaddooh wow dam namo wow withdraw ya ka nomination.
3 Kmaichonglad 2016 u pyntikna wei wow pynmih ya ki chaap næ ki symbol.
13 Kmaichonglad, 2016 ka sngi wow thap vote nadooh 7:00 waje i step hadooh 4:00 waje i janmiet.
16 Kmaichonglad, 2016 ka sngi wow niaw vote.
Advertisement