Klam che ka jubab RTI heiyatoh wa ka poisa neibynta ka bai puræ D.El.Ed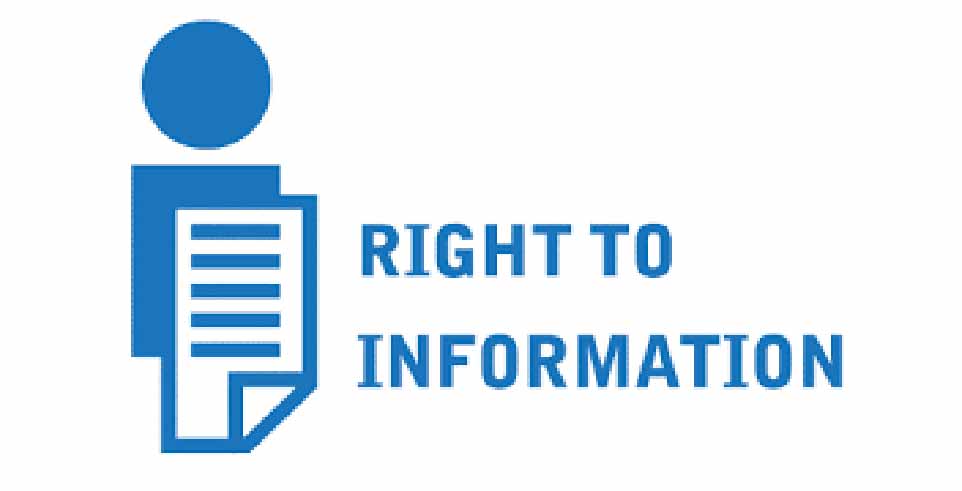 Advertisement
---
Jowai: U President ka Meghalaya SSA School Association (MSSASA) u Aristotle C Rymbai da pyntip u wa lyngba ka RTI wa booh ha u Chief Public Information Officer ka NIOS Dr. R. N. Meena da ong wa na waroh ka poisa wa da poi T. 2,06,22,000 kawa neibynta ka bai puræ D.El.Ed Second Batch 2nd year ki 3437 ngut kiwa sikai wa da e poisa da ka sorkar Meghalaya neibynta u snem 2015-17, T. 1,08,92,000 da pynpoi da ka State Implementation Society SEMAM-SSA ha ka Account u Secretary NIOS ha ka 06-12-17 wa kawa sah ka T. 97,30,000 u neh ko ha ka Directorate of Educational Research and Training (DERT) Meghalaya.
Katwa ya kot ki sla neibynta ka 2nd Year Class ka D.El.Ed Course yong ki Second Batch dang chon ya ki wei ka 2nd Year Class ka D.El.Ed Course yong ka Second Batch (2015-17) daw sdang noh ko ym slem de hadien wa dep chon ya ki kot.
Ha kani ka RTI  da pyntip leh wa ka Ministry of Human Resources Development, Govt. of India da chah ko ya ka NIOS wow pynyinsur ya i por kiwa sikai kiwa tip kam ki Untrained In-service Elementary Teachers kiwa naka First Batch kiwa yaleh ha u snem 2013-15 kiwa em hadooh 4385 kiwa sikai kamjooh leh ya ki Second Batch u snem 2015-17 kiwa em 3437 ngut kiwa sikai SSA, Government, Adhoc, Deficit wa ki 4th Teachers kawa da pynbiang poisa da ka sorkar Meghlaya wei da phah leh ya ka NIOS wow pyndep ya kani ka D.El.Ed katkam i por wa da booh hapoh ka 31-03-19.
Ha u bnai wa dadep yow pynsmat u pynbait yei bakla wa mih ha ka Result ka First Batch kamjooh yow sdang noh ka puræ puthi ka 2ndYear, ki dkhot ka MSSASA Central Body da yachem ki ya u Dr. Piyush Prasad Assistant Director of NIOS Regional Office Guwahati.
U President ka MSSASA da ong u wa ynnin u snem wa slem u sdang Class ki 2nd Year toh neidaw wym em pyllait ya ka poisa ka bai puræ kiwa sikai naka sorkar jylla cha ka NIOS.