Lada pyrkhat phi wow ri ksaw, ri da ki ksaw India: Modi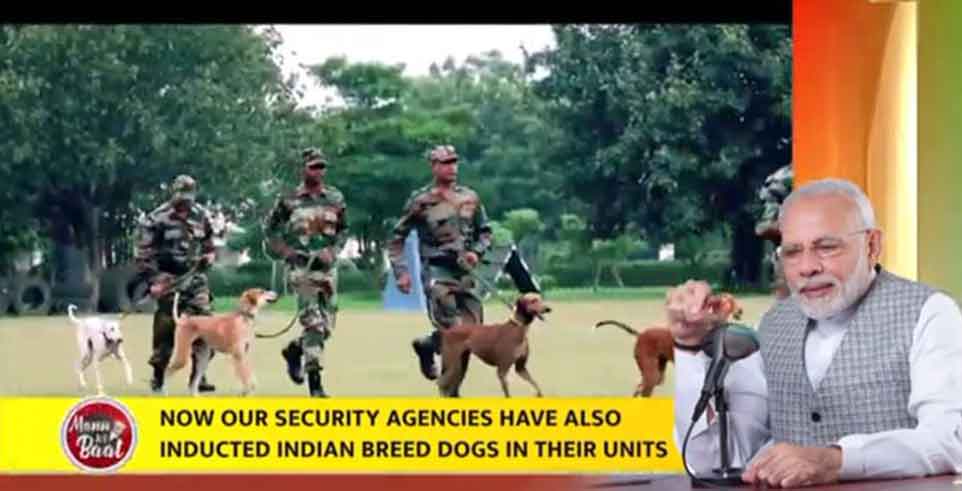 Advertisement
---
Ha ka Mann ki Baat kawa ynne ka sngi, u montri rangbahdooh ka ri, u Narendra Modi da klam u chaphang ka Sophie waka Vida, kiwa man ki ksaw ka Indian Army kiwa yoh yei naam (Awarded) Chief of Army Staff 'Commendation Cards'. 
Da ong u wa ki chipai wa ki pulit em ki chiboon ki ksaw wa chlur kiwa da embynta hei wow yada nei pdung bom wa kiwi kiwi. 
U Modi da klam u leh ya ki ksaw India namo ki Indian Breed kiwa duna bha i lut wow ri ya ki wei suk ki leh wow im ha i rukom man i suiñ bneiñ ha ka ri heiwa da ong u wa ki bor chipai wa ki bor pulit da sdang pynemkaam noh ki da ki ksaw kiwa da em hapoh ka ri.
Da tih bniah (Research) leh ya ki ksaw wa em hapoh ka ri da ka Indian Council of Agriculture Research khnang wow ye bha u pynmiat ya ki wei wow ye leh u myntoi ya ki. 
Khaddooh da kyntu u ya ki bru wow sdang noh ki wow ri da ki ksaw India namo ki Indian Breed neini chaphrang.